Olive Garden sells 21,000 pasta passes in less than a minute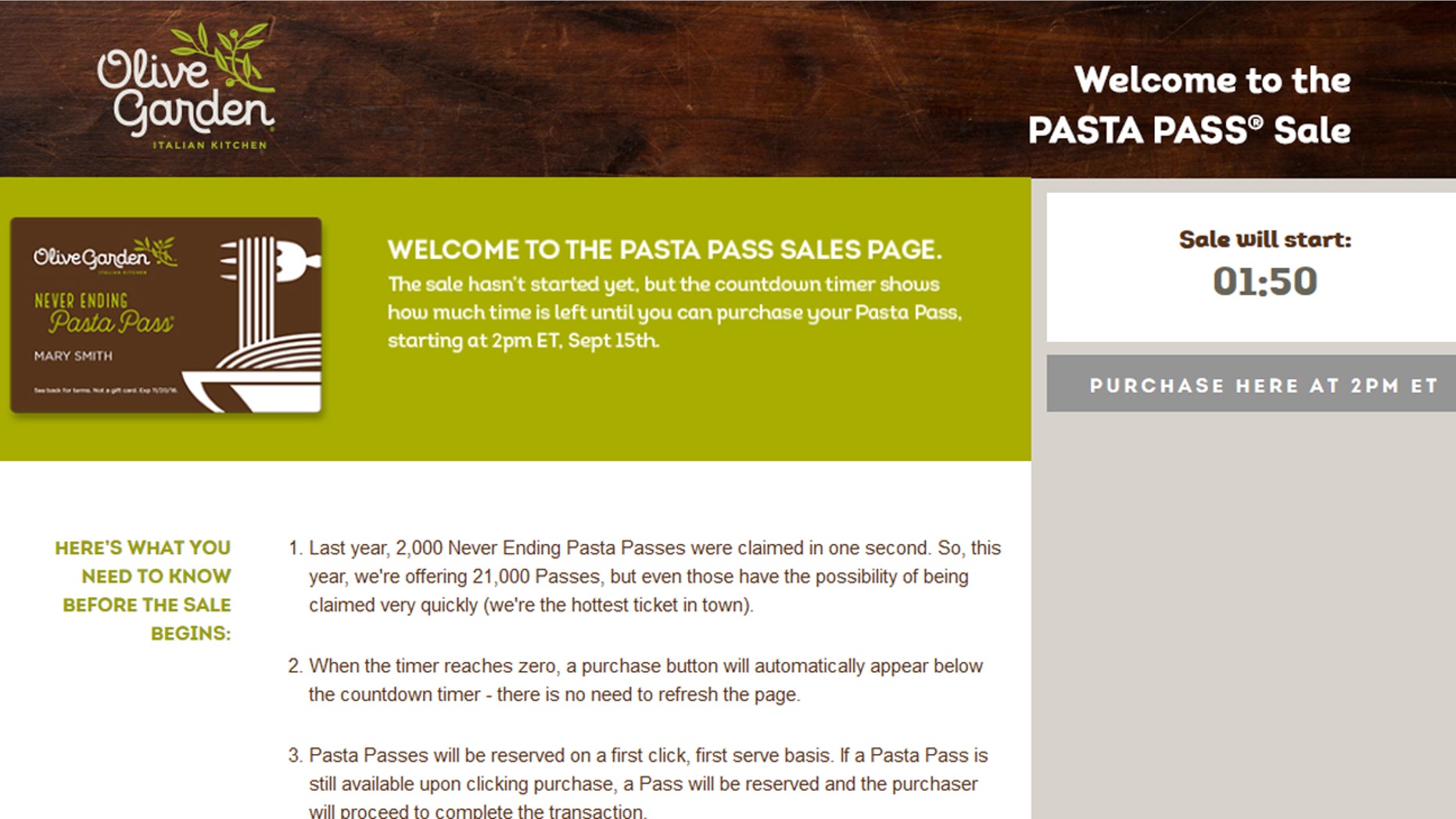 Olive Garden has done it again.
This year's highly anticipated Never Ending Pasta Pass promotion saw all 21,000 pasta passes completely bought up in less than a minute after going on sale Thursday afternoon.
The passes, which officially went on sale at 2:00 p.m. ET, guarantee never ending soup, salad, breadsticks, soda and, of course, pasta to the lucky owner. Each pass cost $100 and is valid for seven weeks.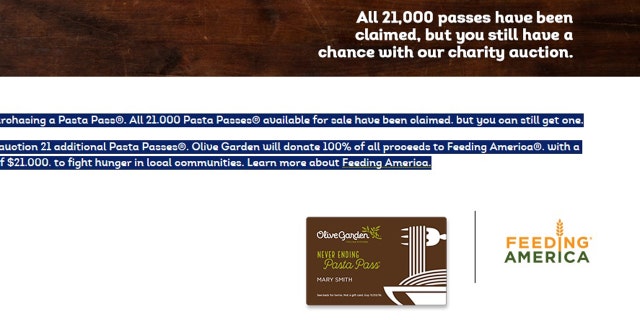 By 2:01 p.m., a message on the pass website read, "Thank you for your interest in purchasing a Pasta Pass. All 21,000 Pasta Passes available for sale have been claimed, but you can still get one."
This year, the chain is partnering with eBay to auction off an additional 21 Pasta Passes—but we bet that won't stop several from emerging on the black market. However, if you're bidding through Olive Garden, 100 percent of the proceeds will go to Feeding America, an organization that brings food to communities in need through the country.
Those who were able to score a pass took to social media to share their victory.
But many more lamented another year and more disappointment at not being able to snag the special card.
In 2015 2,000 Never Ending Pasta Passes were claimed in less than one second.