Obama makes a pit stop at Austin's Torchy's Tacos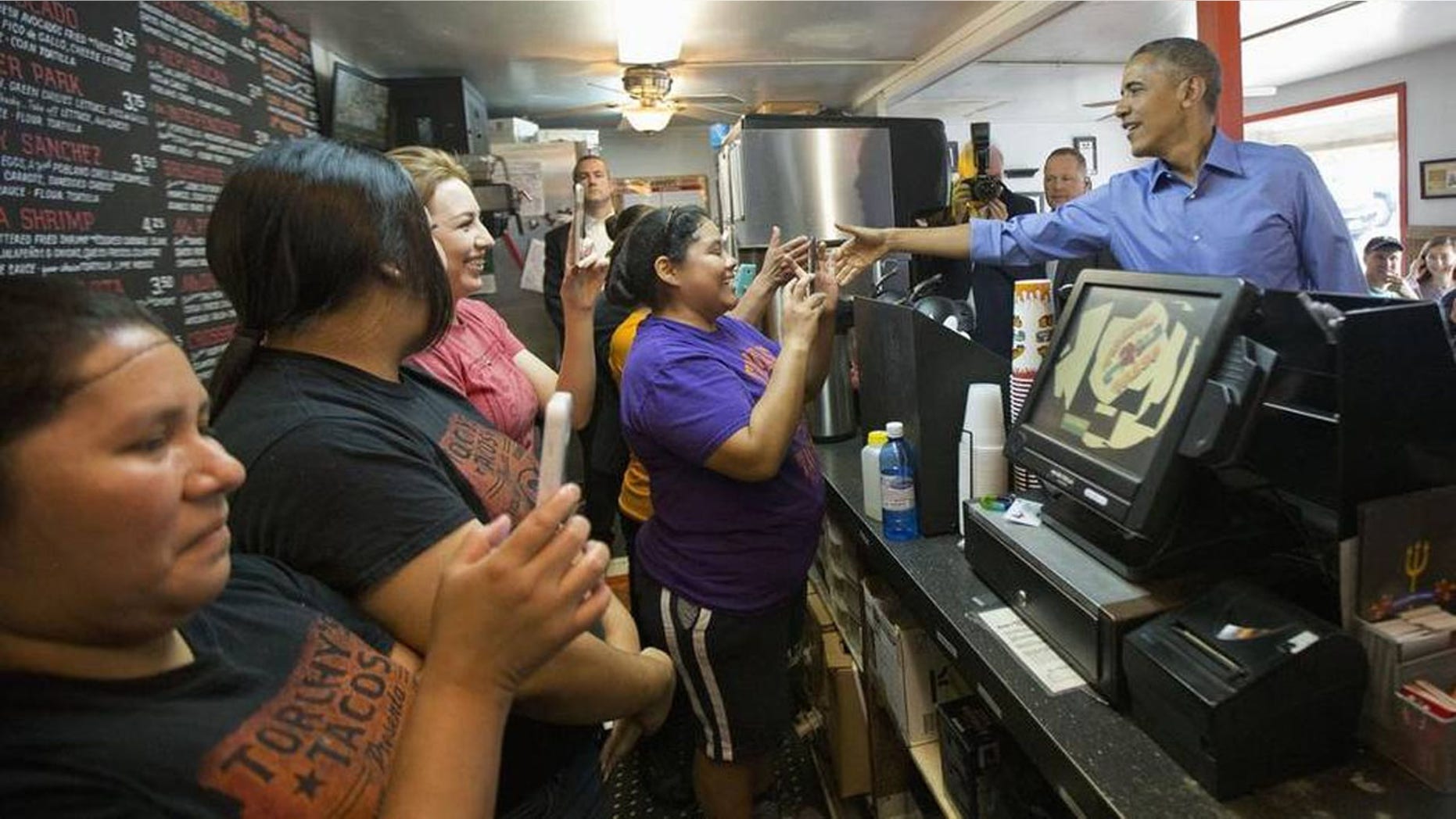 Sorry Franklin Barbecue.
It looks like Barack Obama has moved on to tacos as his food of choice while in Austin.
The President made a stop to get a bite to eat at Torchy's Tacos during his visit to town for South by Southwest on Friday.
"Hello Austin. Rumor has it the foods very good," the president said as he burst through the door of Torchy's. "Sorry about all the people in your kitchen," he indicated to the press jammed behind the counter. "You are violating the health code."
Obama's order included a Democrat and a Republican - real menu items, according to White House pool reporters following the president. The Republican is grilled jalapeño sausage with shredded cheese and pico de gallo. The Democrat is made of shredded beef barbacoa. He ordered a few more for the staff and then paid $18.40 in cash for his order.
Torchy's, which has locations throughout Texas, is known for its unique taco creations made fresh every day. Other options are the Brush Fire (Jamaican jerk chicken, grilled jalapeños, and mango), the Dirty Sanchez (scrambled eggs with fried poblano chile, guacamole, escabeche carrots, and shredded cheese).
Obama, the first sitting president to appear at SXSW, kicked off festival with a speech about America's digital future.
In 2014, Obama stopped in at Franklin Barbecue after speaking in Austin and cut the notoriously long line--and then bought lunch for those behind him as a thank-you.