NYT food critic Pete Wells calls tipping 'irrational, outdated, ineffective'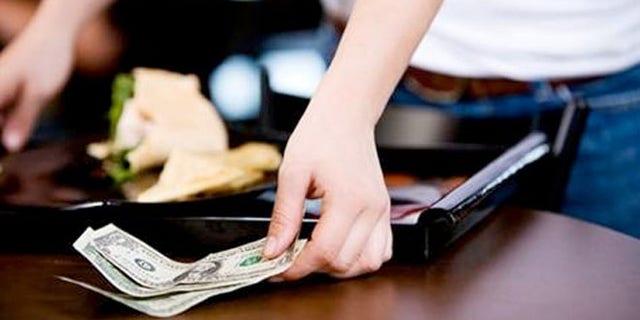 New York Time food critic Pete Wells has joined a small but growing chorus of those in the food world calling for the abolishment of tips.
Wells, who famously wrote a scathing restaurant review of Guy Fieri's Guy's American Kitchen & Bar, called the practice outdated.
"It is irrational, outdated, ineffective, confusing, prone to abuse and sometimes discriminatory," he wrote in the New York Times Dining and Wine section. "The people who take care of us in restaurants deserve a better system, and so do we."
He pointed to well known chefs, such as Tom Colicchio, David Chang, and Daniel Paterson, who admit that tipping should be overhauled, but are unsure how to make up for lost wages or to do it without breaking laws.
He also cites several eateries that have stopped the practice by either charging a service fee or increasing the menu prices --places like Sushi Yasuda, Atera, Alinea, Per Se and French Laundry –all which happen to be top-rated U.S. restaurants.
But these alternative solutions, he says, present their own problems. For example, a service charge may be considered misleading if the money goes to those who don't serve. One restaurant owner was warned by his lawyers that "in New York State, that would be illegal."
Wells writes: "These restaurants are numerous enough and important enough to suggest that a tip-reform movement is under way."
We're not sure about that, but there has been a lot talk about the issue of tipping these days.
Last month, restaurant owner Jay Porter wrote in Slate saying that when he abolished tipping at his now-closed restaurant in San Diego it resulted in more motivated staff and better business.
Yet, those who prefer the status quo say getting rid of the practice would cause an increase in the cost of a meal and could turn away customers.
What do you think? Should the U.S. scrap tipping at restaurants?