KFC to sell deep-fried corn soup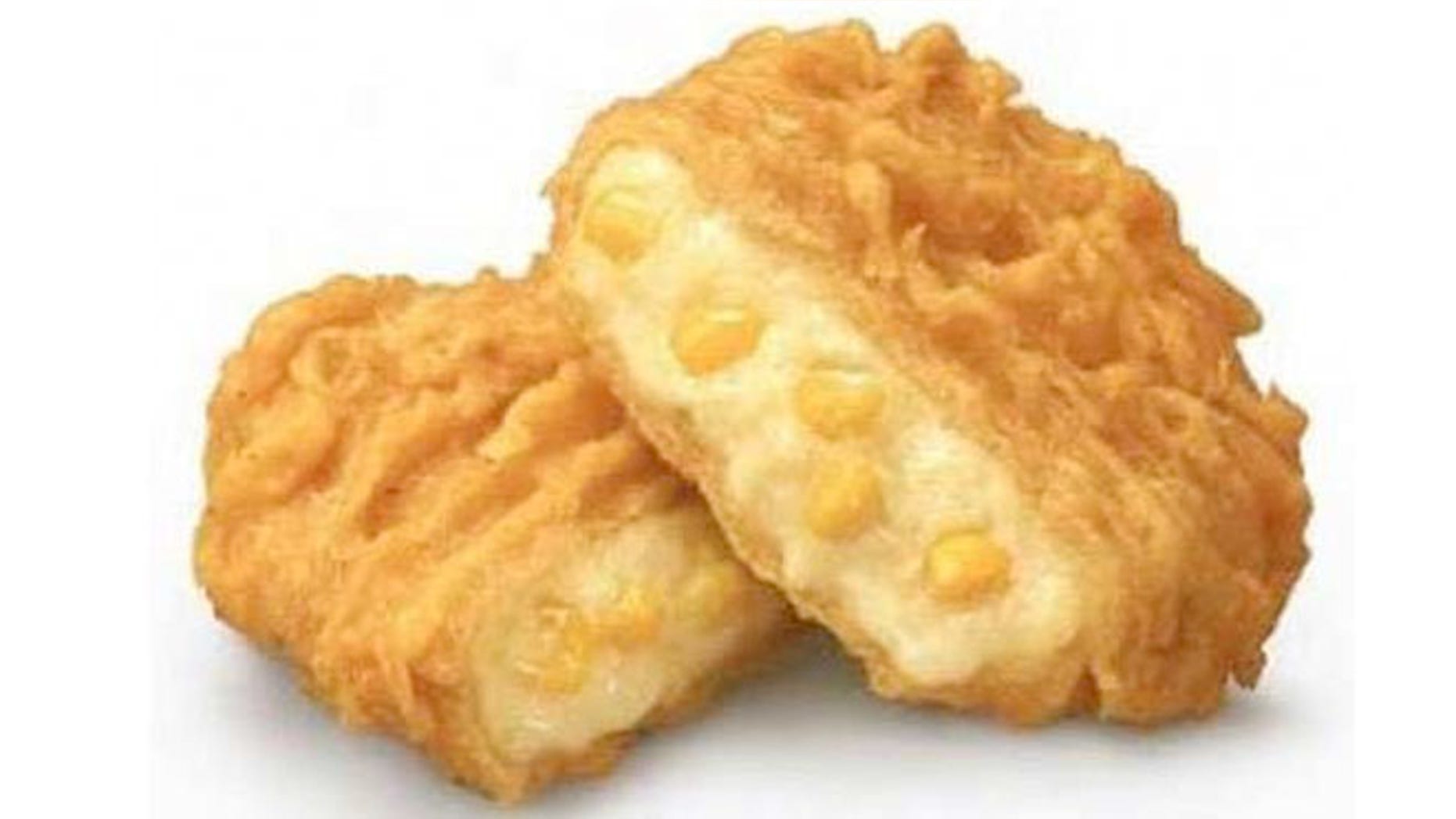 Why slurp your soup when you can eat it fried.
With an apparent nod to the growing fried food state fair obsession in the U.S., KFC Japan announced it will be offering a deep-fried soup product this month.
The chain will somehow cover its soup corn potage --a creamy soup snack --with a deep fried crust, not unlike the like the fry masters do at the State Fair of Texas who came up with Deep Fried Kool-Aid or Deep Fried Coke.
The deep fried soup will be available for a limited time only at KFC locations across Japan starting Sept. 5.
The result is a crisp corn fritter you can pick up with chopsticks, but has a creamy and soft center.
Its secret recipe and technique remain somewhat of a secret, but a KFC source told Rocketnews24: "We bread the corn potage and cook it to a crisp."