NYC Restaurant Creates Massive Burger in Honor of Michael Phelps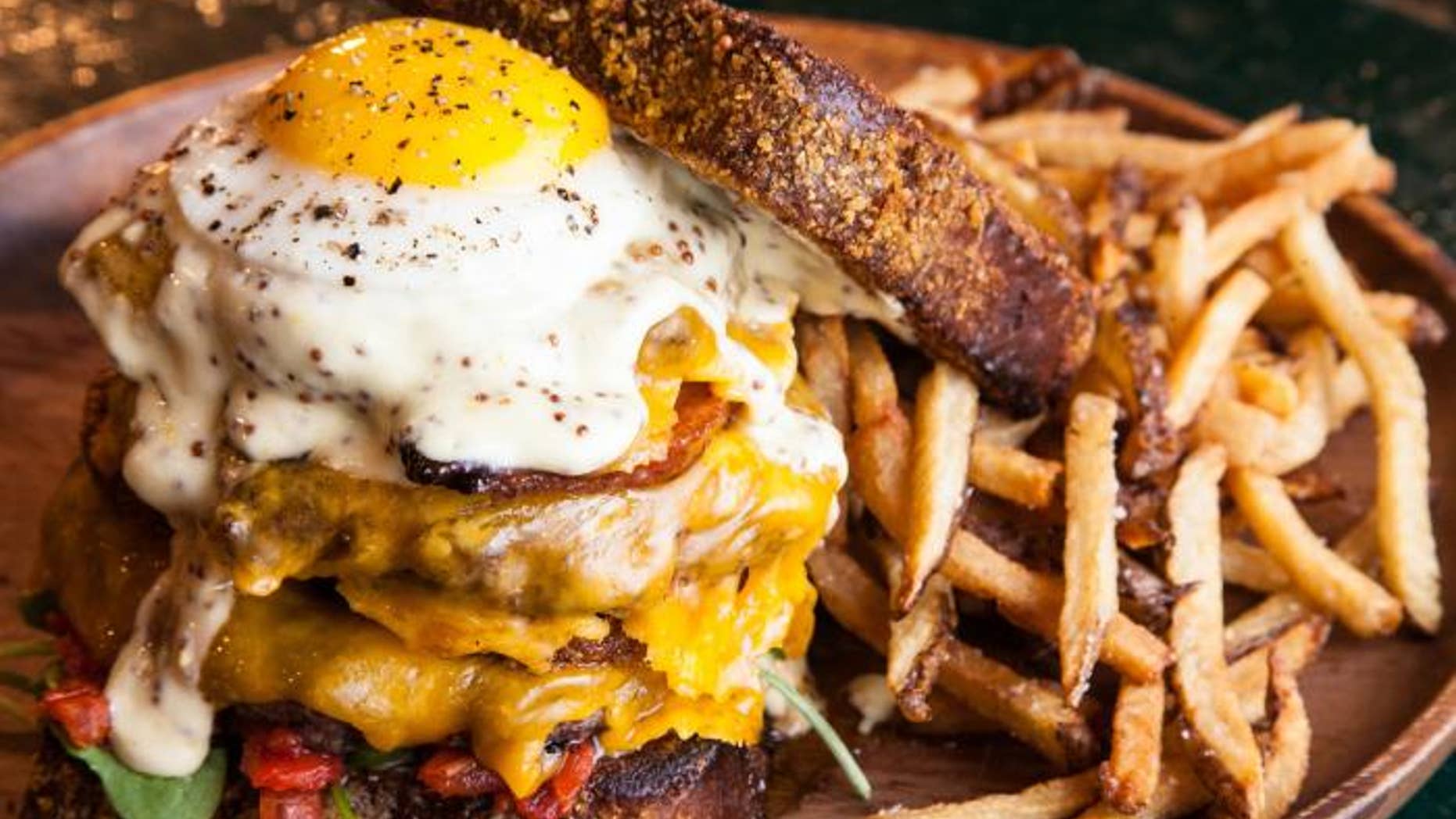 As the first Olympian to win eight gold medals in one Olympic games (and 18 gold medals in total), Michael Phelps is no doubt a distinguished athlete. Such success only comes from intense training — and the monstrously huge meals he eats to sustain his long hours in the pool.
That's right: At 10,000 calories per day, Phelps eats up to five times as much as a typical adult.
In honor of Phelps and his largely publicized diet, NYC bar/restaurant Bounce Sporting Club has introduced a new dish called the Notorious Phelps: a burger made with "THREE Pat Lafrieda patties, smoked pork belly, truffle hash browns, cheddar cheese, pickled Old Bay hollandaise sauce," and "a sunny egg."
In other words, it's a bunch of delicious ingredients stacked into a slighty terrifying sandwich.
It's unclear exactly how many calories the Notorious Phelps contains, but fans in New York will have a chance to find out just how filling it is when the Olympic Games in Rio de Janeiro officially commence on August 5th.
If you think you can keep up with Phelps' eating habits, try this limited-time-only burger at Bounce between August 5th and August 21st. Then maybe go for a swim to burn off those calories. (With a little luck, you won't sink like a stone.)