NYC mayor to oversee hot dog contest weigh-ins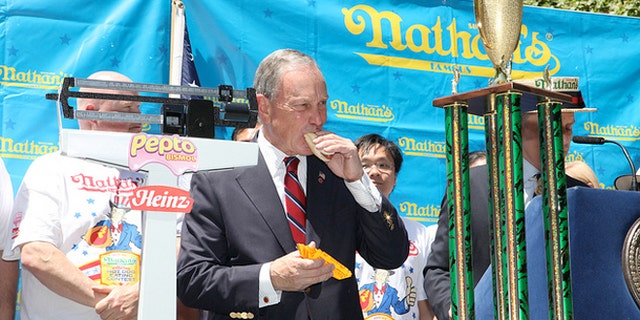 NEW YORK – The mayor known far and wide for his public health initiatives will preside over the annual weigh-in ceremony for hot dog-eating champions.
Mayor Michael Bloomberg will be on hand Tuesday for the ceremony at City Hall Park.
Joey Chestnut and Sonya "The Black Widow" Thomas will once again add star power to the event.
They'll defend their titles Wednesday on Coney Island.
Other top-ranked eaters include Patrick Bertoletti, Eater X Janus and Crazy Legs Conti.
Chestnut is trying to win his sixth straight title.
The 100-pound Thomas will vie against 13 female competitors — the most in the contest's history.
The Nathan's Famous Fourth of July International Hot Dog Eating Contest has been a New York City tradition for 97 years.