Nutella fans are fuming over recipe change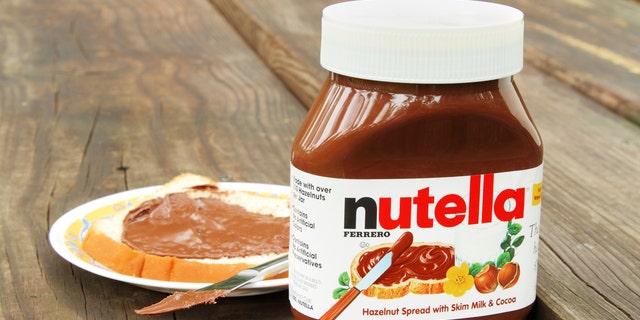 Nutella underwent a secret recipe change, and now fans are going nuts.
The change was first noticed by German consumer group, Hamburg Consumer Protection Centre, who revealed that Nutella now contains 8.7 percent powdered skimmed milk – up from 7.5 percent before – and has increased its sugar content from 55.9 percent to 56.3 percent.
Ferrero, the Italian company that makes Nutella, confirmed the watchdog organizations suspicions. However, they said the consumer would notice no difference to the taste and quality of the product – despite the fact that the product is lighter due to more powdered milk and less cacao.
WORLD'S FIRST OFFICIAL NUTELLA CAFÉ OPENING IN THE US
"The quality, the sourcing and all other aspects of Nutella ingredients remain the same," Ferrero said, the Telegraph reported, "The ingredients list is, as usual, displayed on the jar and on the Nutella webpage. All relevant aspects, from a diet perspective, are the same."
The company defended its decision saying that other companies frequently make modifications to their products.
That did little to assuage Nutella lovers across the world, who took to social media to express their outrage over the recipe alteration.
"Are we gonna talk about how Nutella has changed its recipe and now looks and tastes different or ??? #notokay" one woman wrote on Twitter.
FOLLOW US ON FACEBOOK FOR MORE FOX LIFESTYLE NEWS
Another wrote, "OMG!! They are changing the recipe of #Nutella !!! NOOOOOOOO HOW DARE THEY!! Leave the sugar & coco alone!!!"
One particularly angered person tweeted, "If the rumours of Nutella changing their recipe are true, I'm boycotting them."
The company has not yet said why they decided to alter the beloved recipe.