Nude man sets house on fire trying to bake cookies on George Foreman Grill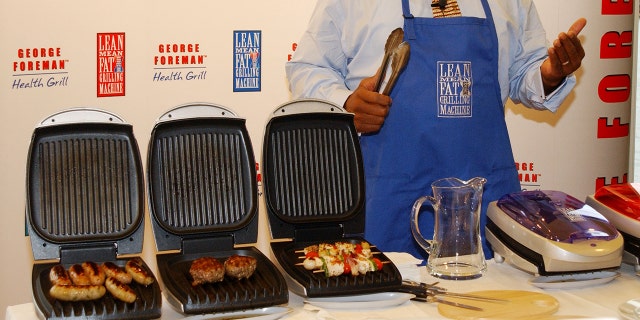 Let this be a lesson to anyone planning to do some baking in the buff.
A man in Niceville, Fla., reportedly set his home ablaze while preparing a batch of cookies on his George Foreman Grill, all while possibly nude.
Firefighters arrived at the man's house shortly after midnight on Aug. 27, at which time the man answered the door in the buff and said, "I'm sorry," before closing it and walking back inside his smoke-filled house, according to a police report.
CHINESE RESTAURANT CHAIN LOSES $190 MILLION AFTER WOMAN CLAIMS TO FIND DEAD RAT IN SOUP
Two officers with the Niceville Police Department then arrived to assist firefighters, only for the man to open the door and again retreat back inside, this time leaving the door open and allowing the officers to enter the premises.
Police say the man "showed no sign of understanding the danger he was in," according to the report narrative filed by officers. "There were several items on fire inside the kitchen including some towels … [the man] showed no regard for his safety or well-being by staying in the house even as it filled with smoke."
TEXAS RESTAURANT PATRON, EMPLOYEES THROW PLATES AND FOOD DURING FIGHT
The Niceville Fire Department eventually determined that the man had attempted to bake cookies on a George Foreman grill, but left them unattended, and then tried to put out the resulting fire with kitchen towels.
He also admitted to police that he had consumed two liters of vodka and smoked marijuana within the past three hours.
Officers removed the man from his home before they, along with firefighters, gathered the flaming items and brought them outside.
Medical examiners determined that the man suffered no life-threatening injuries from the fire or smoke.
FOLLOW US ON FACEBOOK FOR MORE FOX LIFESTYLE NEWS
The whereabouts of his pants at the start of the blaze, however, remain unclear.