Note written on Woolworths chicken package mistaken for curse word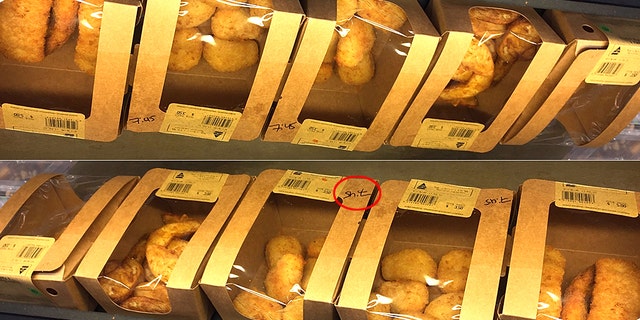 A customer at Woolworths, an Australian supermarket chain, shared a photo of precooked chicken with what appears to be a curse word written on the box.
"It took me a minute to realize why someone would be writing 'S--t' all over the Woolworths chicken," the person wrote on Reddit, where they shared the bizarre image of the BBQ chicken wings. He also posted images of chicken fingers, which also have the same writing.
PASSENGERS CLAIM SPIRIT AIRLINES LEFT THEM STRANDED AT LAX ON 'TRIP FROM HELL'
If you look closely, you can see the word scribbled on the packaging in black marker. But Reddit users pointed out that what looks like a profanity is actually just upside down numbers.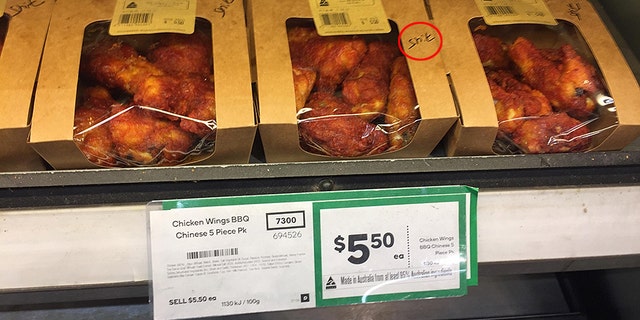 "For those wondering, 7:45 is written on the boxes," one person commented.
People speculate that 7:45 is likely when the chicken was cooked. However, when an employee put the chicken in the display case, they set them down with the numbers facing the wrong way.
"Holy 7:45 that's cool," someone joked.
"This is 100% done on purpose. I feel they wrote 7:45 once and noticed/had a laugh that it looked similar, and it's now their in-joke/silent protest," another person wrote.
FOLLOW US ON FACEBOOK FOR MORE FOX LIFESTYLE NEWS
Woolworths did not immediately respond to Fox News' request for comment.