Not All Wine Glasses are Born Alike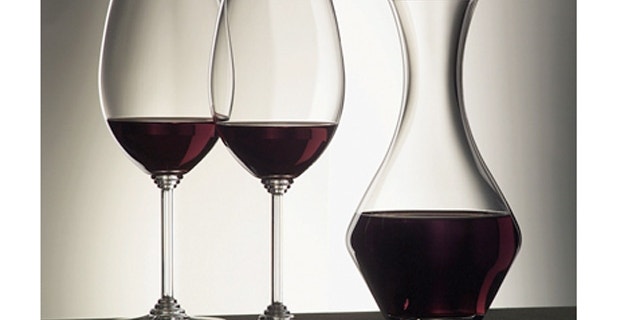 Not all wine glasses are not born alike.
Just as there are a lot of variables that go into a good wine, so too are there in choosing a wine glass. Size, shape, material and thickness of the glass are all considerations in picking the right glass.
Alex La Pratt, sommelier at New York City's dbBistro Moderne, has seen and tasted it all. He works with the best, meaning Chef Daniel Boulud and Dinex Group Wine Director Daniel Johnnes. So when La Pratt says "there is no replacing the pleasure of drinking out of a mouth-blown glass," he knows from where he comes.
Writer and international wine competition judge Anthony Gismondi says, "put your lips on the rim of the glass, and know the wine will or won't taste as good as it should." You can, as wine glass manufacturer and innovator Georg Reidel says, "have a better tasting experience if the glass is exactly made for that particular wine." Having tasted wine with both gentlemen, we agree.
There are a number of manufacturers of fine, and somewhat expensive, crystal glasses, designed specifically for use with certain wines. For example, the Reidel wine glass manufacturer --considered considered the finest in the world in regards to matching the right glass with various wines--has, at the high end, "stems" that retail at $150 each. The price reflects the hand-made, lead crystal quality, and home users need not apply, except on special occasions.
That is not, in the everyday world, a workable number. So how do you select the right glass without breaking the bank?
In terms of actual taste, the size and shape of the bowl of the glass are the key factors, since distribution and dispersion of alcohol and those all-important esters, which are the dominant factor in what we actually taste, are to a large degree predicated on the glass. That is why you should choose wisely, and why you should fill your glass no more than one-third full: let those precious aromas, the bouquet of the wine, have room to roam.
But here are a few basics to get you started. Choose ones that are about 8 to 10 inches in height and that has bowl that is deep but moderate in diameter. The glass should be thin and clear, so that means no elaborate decoration or coloring.
Then there are the decisions that go into picking the glass to compliment the wine: For example, big reds like Cabernet Sauvignon or Shiraz get a big bowl and a big opening. Softer reds like Pinot Noir or Merlot get a big bowl that narrows at the opening. Wine glasses for whites have a narrower bowl, yet Sauvignon Blanc or Chardonnay still need a little room to breathe while delicate whites like Riesling or Pinot Gris have a narrow bowl and a narrow opening.
Reidel has over 150 wine-specific glasses, in case you want to explore that.
Oh, and a note on those stemless glasses you may have almost been seduced by. They were originally designed, by Reidel, for use on airplanes, since they do not tip easily. Let's just say they are the nicest, best hand-feel water glasses in the world.
For home use, there is simply no need to use hand-blown stems unless you have that perfectionist streak.
"I use Schotts Zweisel crystal stemware. It is machine made, very durable and elegant," says La Pratt. "I want a glass that won't chip or crack when it knocks up against something."
Machine-made glasses predictably cost much less, and come in a wide array of price points. There are some very reasonable priced glasses at Crate and Barrel and even Ikea.
For practical purposes, the truth is you should wash your fine wine glasses by hand. Yes, carefully. That's why your home wine glasses need that durability element.
Fine wine glasses for every day or every week use are not the exclusive, hand-blown variety, though you may want a foursome of those, just in case. The best is a machine made set of four small, say 8-ounce, and large, say 16- ounce, goblets. Not of fire, but if you play your cards right, the wine will ignite your palate.