North Korean defector will get free Choco Pies for life, report says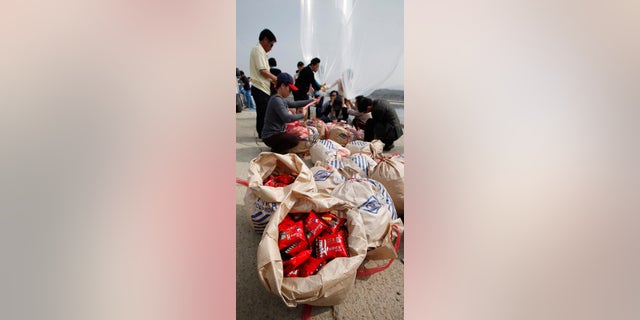 When the North Korean soldier who made a daring escape to the South last month woke up from surgery, all he wanted was an Orion Choco Pie — now he will have a supply of sweet treats to enjoy for the rest of his life.
HERSHEY'S RELEASES FIRST NEW FLAVOR IN 20 YEARS, AND IT ISN'T CHOCOLATE
The 24-year-old defector, identified as Oh, endured two surgeries after he was shot five times by his fellow comrades while he dashed across the Joint Security Area. When he woke up from surgery at the Ajou University Hospital in South Korea, he told doctors he was craving a Choco Pie — a small round cake with marshmallow filling and chocolate covering that is produced by South Korean snack firm Orion, the Korea Herald reported.
Orion heard about the defector's craving for the popular snack and decided to send him boxes to welcome him to South Korea. The company sent 100 boxes to the hospital to start off.
"We sent the Choco Pies as a welcoming present to Oh, who came to Korea after going through hardship. It was not an act for publicity," an Orion spokesperson told the Korea Herald.
Oh told officials he knew about the sweet snacks after North Korean workers got a hold of them at the Kaesong Industrial Complex, located across the demilitarized zone, where South Korean companies could manufacture their products using North Korean labor.
Operations at the complex were suspended in February 2016, according to the BBC, but North Koreans had already developed a sweet, unshakeable tooth for the Choco Pies.