North Carolina Lottery rolls out barbecue scented scratch tickets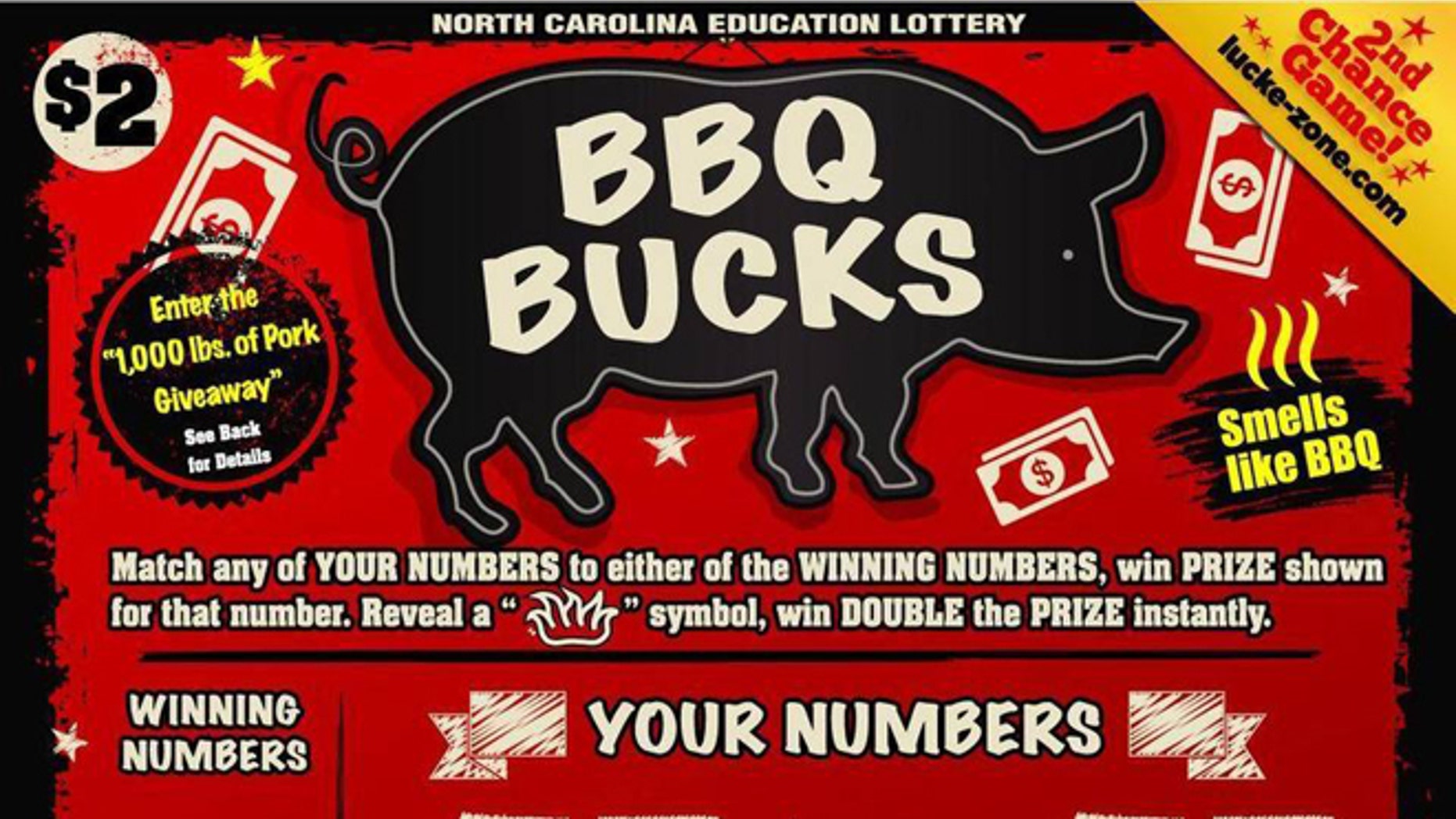 Money smells a lot like meat these days.
First, there was Indiana's bacon-scented scratch lottery ticket. Now, North Carolina lotto players can catch a whiff of the state's famous barbecue --and earn the chance to win up to $25,000.
On Tuesday, the N.C. Education Lottery rolled out BBQ Bucks scratch-off game tickets at barbecue restaurants in Raleigh and Charlotte that smell like smoky barbecue.
Lottery officials say in addition to the scratch-and-sniff tixs, there  will be giveaways, T-shirts and prizes.
The lottery will be sharing details about a "1,000 lbs. of Pork Giveaway" second-chance-drawing and encouraging North Carolinians to join a conversation on social media about which of the state's BBQ styles is best.
"I can tell you that there was intention to make sure the ticket's scent didn't try to live up to the real thing, which the lottery is content to leave to BBQ experts, like the folks at Cooper's [the first barbecue spot to offer the specially scented tickets]," lottery spokesman Chris Bushnell told The Charlotte Observer. "That's why we went with a smoky scent."
Last year, North Carolina state sold nearly $2 billion in lottery tickets, raising more than $500 million for a variety of education programs throughout the state.
The Associated Press contributed to this report.