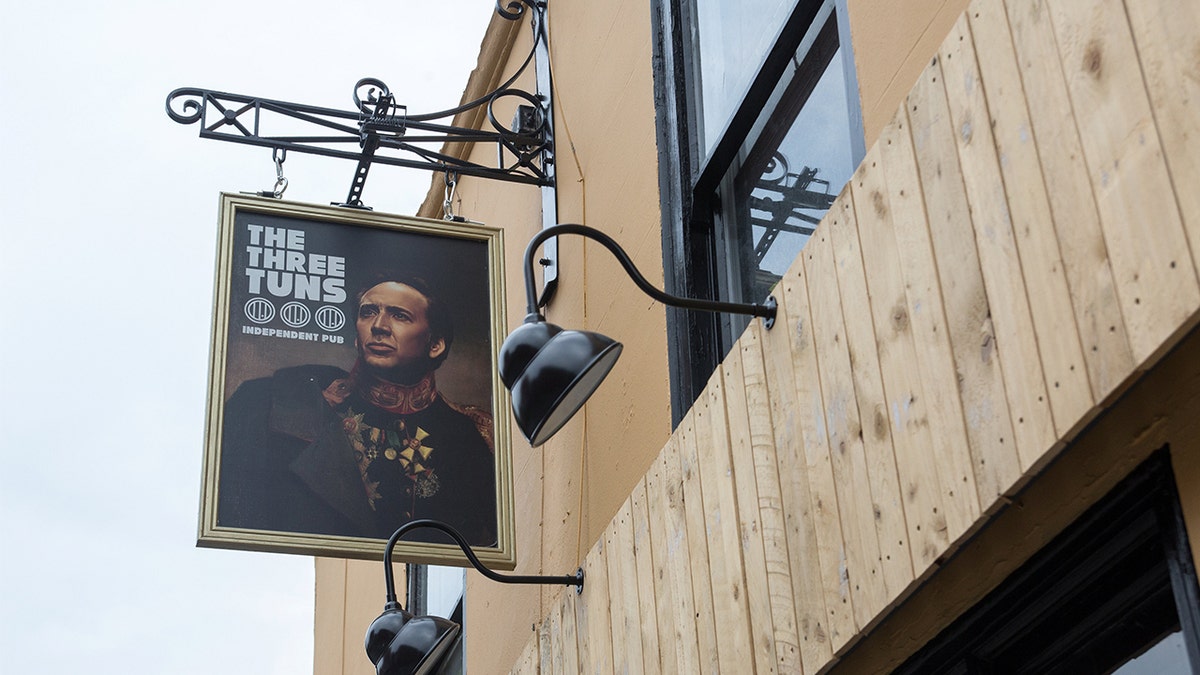 A British pub is paying homage to Nicolas Cage by displaying the actor's face on its sign.
Three Tuns pub in Bristol also has a cardboard cut-out of the Oscar-winning actor on view in the window, facing passersby on the street, SWNS reports.
The pub's fascination with the "Face/Off" star doesn't stop there. Photos of Cage also reportedly adorn the bar's walls.
5 UNEXPECTED FOURTH OF JULY HOT DOG RECIPES
The establishment recently began renovations and land lady Jenna Graves said people were concerned about what would happen to the popular Cage cut-out, so they decided to give him a more permanent home.
"That's why we put him on the sign, and people seem to really like it," Graves told SWNS.
It's unclear why the pub is so fascinated with the actor or whether he's aware of the display. He does have a connection to the area, however, having previously owned property in the nearby town of Bath, according to SWNS.
This isn't the first time Cage's image has been used to promote a product. Last year, the actor's face was plastered all over a Japanese snack food, Umaibo, to promote the country's release of his movie, "My Target, Bin Laden."
FOLLOW US ON FACEBOOK FOR MORE FOX LIFESTYLE NEWS
But despite initial reports that Cage had teamed up with the brand for the promotional packaging, it turns out the actor was unaware of the marketing campaign.