New Zealanders built tiny island to avoid alcohol ban for New Year's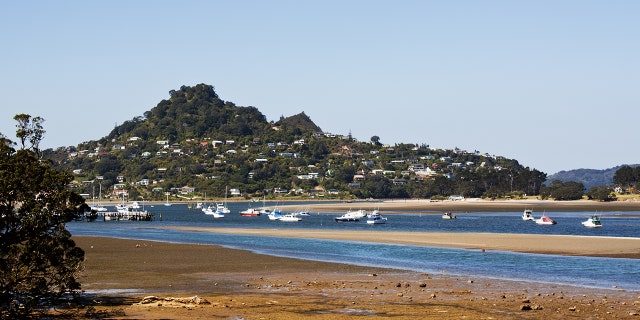 When a group of New Zealanders were faced with a liquor ban preventing them from drinking at the beach on New Year's Eve, they literally took matters into their own hands — they built their own little island where they could celebrate legally.
IS A DRY JANUARY ACTUALLY GOOD FOR YOUR HEALTH?
In a photo shared on Tairua ChitChat, a local Facebook page, the group can be seen sitting at a picnic table on a tiny sand island drinking what appears to be beer, surrounded by a boat, a kayaker and a paddle boarder.
The ban was meant to be enforced across the Coromandel Peninsula, on New Zealand's north island.
The New Zealand Herald speculates the clever bunch likely built the sand island with a shovel when the tide was down.
The liquor ban was put in place to keep the community more safe during the holidays, the Herald reports. Anyone in violation of the ban faced a fine of $250 (£130; US$180) or arrest, according to the BBC.
FOLLOW US ON FACEBOOK FOR MORE FOX LIFESTYLE NEWS
Locals joked that they were in "international waters" and therefore exempt from the official liquor ban, according to the BBC. Even local law enforcement thought it was a clever idea.
"That's creative thinking — if I had known [about it] I probably would have joined them," said local Police Commander Inspector John Kelly to BBC.