New York brewery petitions Congress to make Election Day federal holiday by sending empty beer cans to Capitol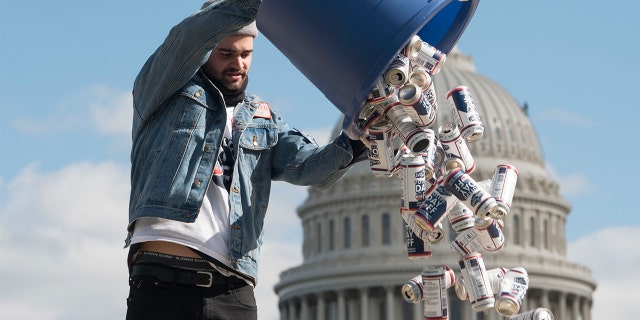 A brewery in New York is petitioning Congress to declare Election Day a national holiday by sending them empty beer cans.
Blue Point Brewery in Patchogue on Long Island launched its Voters' Day Off initiative with the hopes of getting more Americans to the polls.
"There are so many eligible voters who can't make it to the polls for all different reasons…and I want them to know that Blue Point not only hears them and supports them but we are also trying to rally Congress to make this change by using our voice and our beer," Blue Point Brewing president, Jenna Lally, told Fox News.
WOMAN USES TINDER DATING APP TO CAMPAIGN FOR DEMOCRATS: 'IT'S BETTER THAN BEING ON TINDER FOR REAL PURPOSES'
In the last midterm election, over 60 percent of eligible Americans didn't turn up to vote, with many citing work and school-related conflicts as the primary reason. Which is why Blue Point is encouraging the federal government to make a change.
"Americans deserve time and equal opportunity to vote. Blue Point Brewing Company, along with other forward-thinking companies, has committed to giving our employees the day off to vote. But we need to implement this change on a bigger scale," the brewery announced in a statement.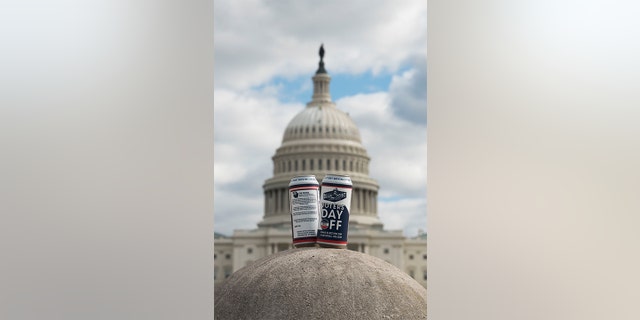 In order to do so, Blue Point launched its petition on Change.org. They also created a special beer for the occasion, an IPA called Voters' Day Off, which comes with a petition printed on the can along with a place for a signature and an address to mail it to Congress.
Over the past few months, the brewery has been collecting signed cans from customers. They then sent 2,500 of them to the United States Capitol building. Between the cans and the online petition, they've collected over 64,000 signatures.
FOLLOW US ON FACEBOOK FOR MORE FOX LIFESTYLE NEWS
"As an American brewery, we understand the importance of democracy and feel that nothing should stop voters from making it to the polls. We hope our actions might inspire other companies to do the same, but more importantly our goal is to inspire Congress to make election day a Federal Holiday," Lally said.