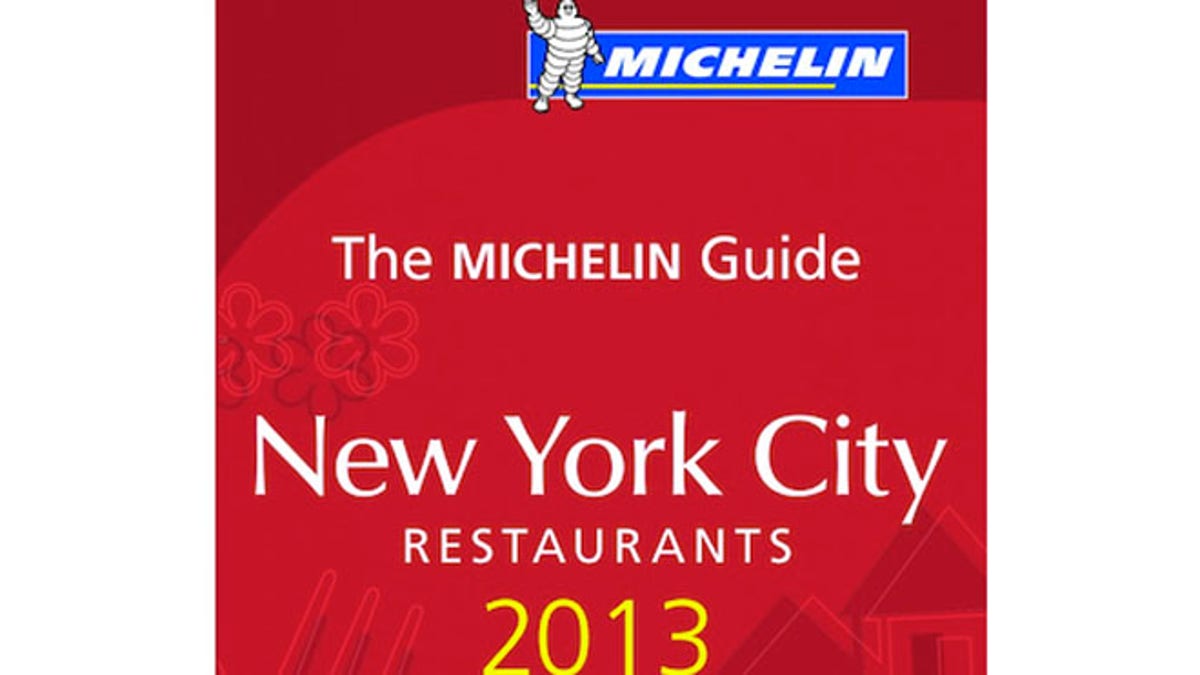 With 66 of its restaurants winning stars in Michelin's 2013 guide, New York was again earned its places as one of the country's best cities to dine.
Michelin awarded its coveted stars to a several restaurants that feature Chinese, Korean or Japanese inspired dishes. In the past Asian restaurants in New York had been given relatively few stars by Michelin.
Masa, the city's only Asian restaurant with three stars, retained its top ranking. Awarded two stars was Soto and David Chang's Momofuku Ko restaurant. A one star rating went to Cafe China, Hakkasan, Lan Sheng, 15 East and Jungkin this year, along with 11 other Asian restaurants that kept their one-star ratings.
"We have a lot of Asian restaurants which upped their ante. They are becoming more adventurous and creative. They are able to deliver new versions on old dishes that have really caught our attention," said Michael Ellis, international director of the Michelin Guides.
The 2013 guide reviewed 2,120 restaurants in the city by a team of anonymous inspectors, who undergo strict training and sign confidentiality agreements.
Several perennial favorites were awarded the highest distinction. They included Jean Georges, Le Bernardin, Masa, Per Se, Daniel, Eleven Madison Park and Chef's Table at Brooklyn Fare.
Here's how the restaurants stacked up:
Three Michelin stars
Chef's Table at Brooklyn Fare
Daniel
Eleven Madison Park
Jean Georges
Le Bernardin
Masa
Per Se
Two Michelin stars
atera
Corton
Gilt
Gordon Ramsay at The London
Marea
Momofuku Ko
Soto
One Michelin star
Adour
Ai Fiori
Aldea
annisa
Aquavit
Aureole
A Voce Columbus
A Voce Madison
Blanca
Blue Hill
Bouley
Breslin (The)
Brushstroke
Café Boulud
Café China
Casa Mono
Danji
Danny Brown Wine Bar & Kitchen
Del Posto
Dovetail
Dressler
15 East
Gotham Bar and Grill
Gramercy Tavern
Hakkasan
Jewel Bako
Jungsik
Junoon
Kajitsu
Kyo Ya
Lan Sheng
Minetta Tavern
Modern (The)
NoMad
Oceana
Peter Luger
Picholine (currently closed)
Public
River Café (The)
Rosanjin
Rouge Tomate
Saul
Seäsonal
Spotted Pig
Sushi Azabu
Sushi of Gar
Tamarind Tribeca
Tori Shin
Torrisi Italian Specialties
Tulsi
Wallsé
wd~50