New 'Most Interesting Man' is a knife throwing, samurai sword-wielding partier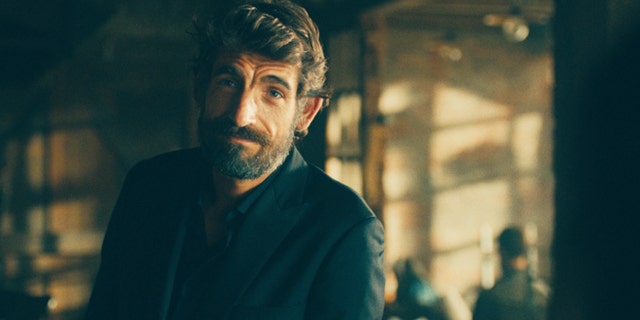 NEWYou can now listen to Fox News articles!
Dos Equis retired the original "Most Interesting Man in the World" this spring with a spectacular send off to Mars.
Fans of Jonathan Goldsmith rallied behind their grey haired, beer swilling, daredevil but for now, it looks like he's really gone.
In September, trilingual French actor Augustin Legrand was announced as the new face of the brand but not much has been revealed about his exploits—until now.
On Tuesday, Dos Equis released its second spot featuring Legrand as the new "Most Interesting Man," and he's off to a sand dune-cruising, Samurai sword sparring, airboat-racing start.
The beer brand may have a new star—who hasn't yet earned his silver mane—but the commercial still features some classic, mucho macho lines such as:
--"He once cheated death, and death was perfectly OK with it."
--"He can tie his arm behind his back, with one arm tied behind his back."
--"If life were to give him lemons, he'd make a spinach fettuccine with a shiitake mushroom glaze."
--"He played college football in high school."
RELATED: Is the world ready for a new 'Most Interesting Man'?
"The new Most Interesting Man is a man of action. He's never one to reminisce on times past, which stylistically changes everything," Toygar Bazarkaya, chief creative officer of the Americas for the advertising agency behind the commercial, told First We Feast.
"With a faster pace and more energy, we're reinvigorating and modernizing one of the greatest campaigns."​
Whether you're ready for Legrand or not, he's here and he's certainly ready for some serious globe-trotting action.