Netflix hit show 'Stranger Things' excites nostalgic pudding fans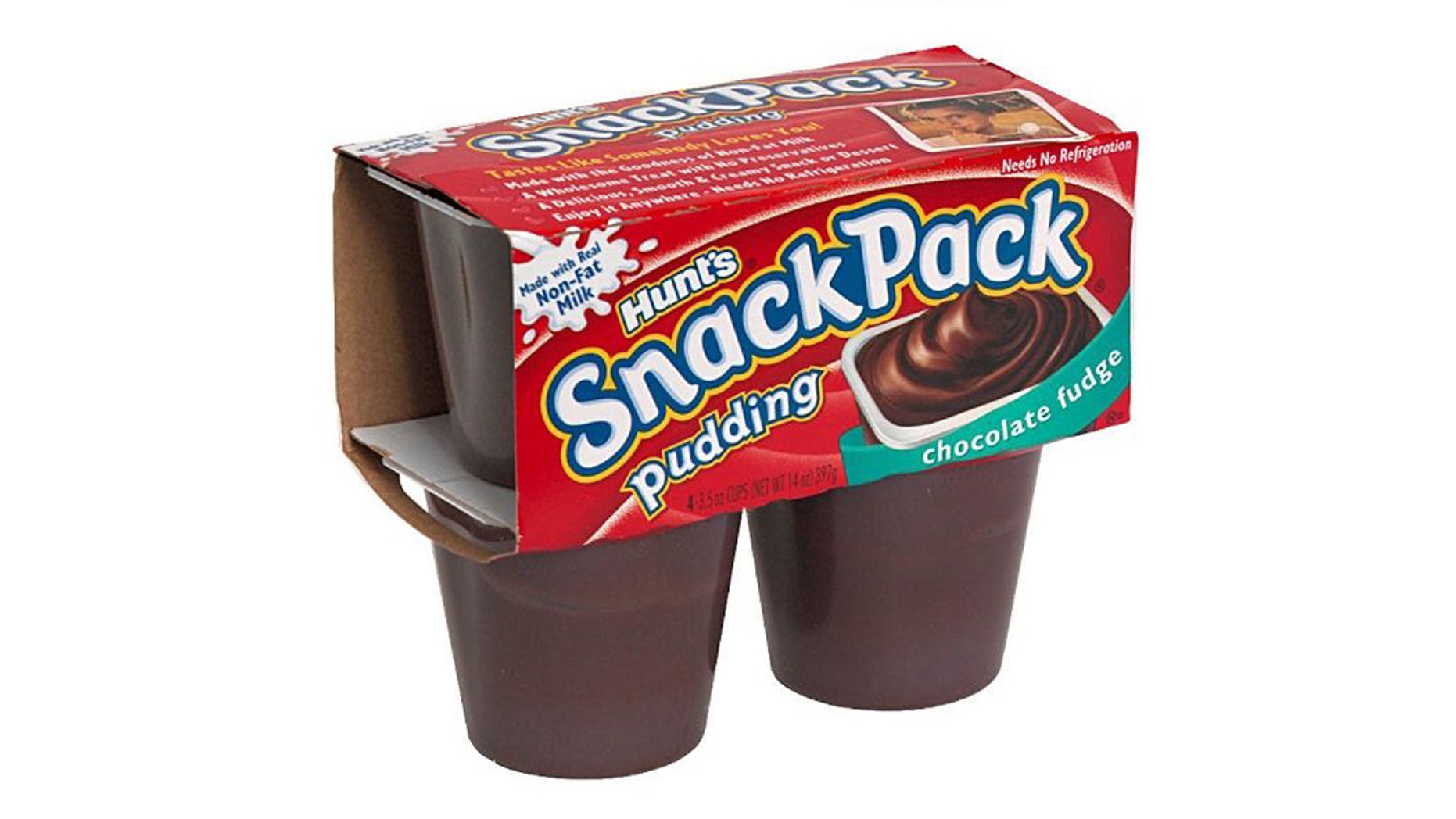 Kids of the 1980s rejoice. Your favorite pudding snack could be reborn—in its original packaging.
The Netflix series "Stranger Things," a sci-fi mystery starring Winona Ryder, is drumming up some serious nostalgia with throwback references to pop culture phenomenon like "Goonies" and "Close Encounters."
But this bingeworthy show is also inspiring some edible binging habits. In the shows eighth episode, the main characters find themselves holed up in a high school cafeteria. They raid the shelves for something to eat and stumble upon Hunt's Snack Pack pudding—which came in cans during the 1980s.
According to TMZ, "Stranger Things" fans have been bombarding Hunt's with inquiries about bringing back the old-school packaging.
Online, many are clamoring for the nostalgic pudding pack, too.
A spokesperson for Hunt's told Eater that the company certainly wouldn't rule it out
"Snack Pack pudding has been a family favorite for years, and we're thrilled it was featured on the show. We're always looking for ways to better connect with our consumers, so if they want throwback packaging we'll certainly consider it. Stranger things have happened!"
With the release of the Ghostbusters remake, Coca-Cola has also capitalized on 1980s and 1990s food nostalgia with the re-release of Hi-C Ecto Cooler.