National Geographic's 'EAT: The Story of Food,' tackles food's impact on human evolution
While many television channels have been churned out endless hours of programming about food obsessions and observations, the National Geographic Channel has yet to tackle the subject--until now.
EAT: The Story of Food, a six-hour documentary miniseries debuting Nov. 21, takes on the enormous role of food on human evolution and how it shapes our society.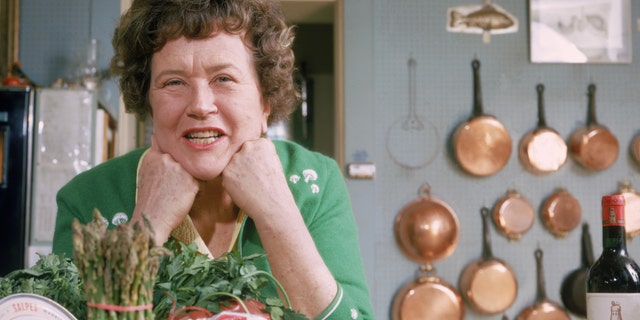 "It wasn't an easy job," says Pam Caragol Wells, the project's executive producer, during Monday's premier at the National Geographic Society in Washington, D.C.
Hosting a star-studded panel that included Chef Jose Andres and Anna Boiardi – great-niece of Hector Boiardi, aka ChefBoyardee-- Wells says they struggled with how to fit all the pieces together.
"Ultimately we let our experts tell the story," she says.
Producers culled through hours of taped interviews with nearly 70 prominent names in the food world, including celebrity chefs Rachael Ray and Nigella Lawson, and writers Ruth Reichl and Michael Pollan.
The result is an entertaining, often humorous series presented in six parts: "Food Revolutionaries (culinary pioneers),"Carnivores," (meats), "Sugar Rushes" (sweets), "Hooked on Seafood" (seafood), "Guilty Pleasures" (processed foods) and "Baked & Buzzed (grains).
The show's promo features close-ups of food celebrities such as "Top Chef" host Padma Lakshmi diving into delicious-looking delicacies and a hilarious quip from "Iron Chef" personality Simon Majumdar who says he prefers cooking videos to porn any day.
There are numerous intriguing historical facts to chew on in the series, such as how Chef Boyardee's success came along with the advent of canning in the run up to World War II and the history of Spam.
In typical Nat Geo style, the show also deals with sticky issues such as the debate over genetically modified foods and the challenge of feeding a hungry world, as well as the science behind how the physical makeup of a human being evolved as a result of our culinary habits.
EAT is part of a larger National Geographic Society food initiative launched in May that includes a month-long series in the magazine, and an exhibit at the National Geographic Museum in Washington, D.C.
"EAT: The Story of Food," a new six-hour documentary miniseries debuts Friday (Nov. 21) at 9 p.m. on the National Geographic Channel.