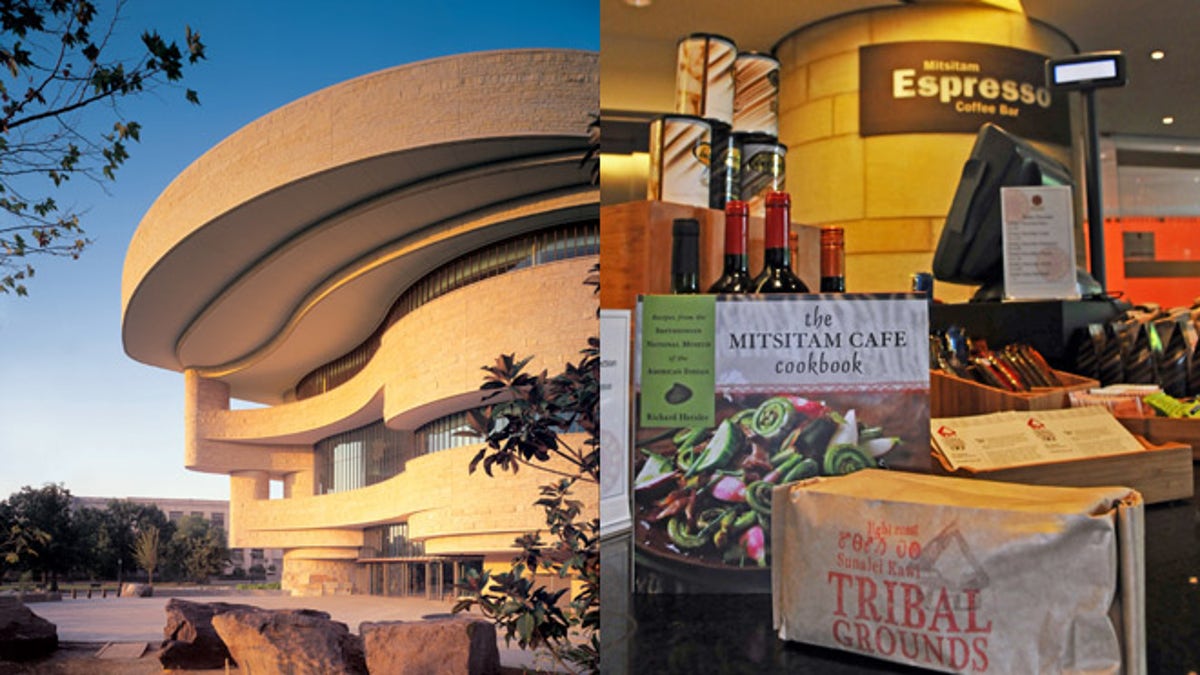 When you're at a museum and in need of an energy boost to get you through that next wing (or to help refuel your brainpower), you'll most likely head for the in-house eatery. But after all that cultural enrichment it can be a bit of a let-down scooting a plastic tray past rubbery sandwiches and Jell-O squares. It's nice to know, however, that more and more museums these days are outfitting themselves with restaurants and cafés that are aptly themed — and even destinations unto themselves.
The museum restaurant is increasingly becoming representative of the intended overall experience, and is no longer just a pit stop between galleries. If ethnic art is the focus of the museum, it's fun to sample the foods of the regions exemplified. If the theme is modern art, visitors can enjoy a meal in sleek, contemporary surroundings. Many of these restaurants have embraced the ideals of using local, organic food, so have often-changing menus that incorporate what's fresh and current. And because these eateries are tucked away inside their host buildings, they often give diners the sense that they've made a great little discovery. Some have even become favorites with the locals, who are always pleased to find a great brunch or a restaurant bar with good ambiance.
The Museum Café, for example, in San Diego's Museum of Contemporary Art, is as charming as any café in Europe, and Café Sabarsky in New York's Neue Galerie has become a destination in its own right as the city's best Austrian restaurant. Whether these cultural destinations provide a planned upscale splurge or a pleasantly surprising repast, museum-goers will find food that lends itself well to the atmosphere and is anything but institutional.
Café Sabarsky at the Neue Galerie (New York, N.Y.)
German and Austrian art and design is the heart of this museum, and its Cafe Sabarsky lends much to the atmosphere with its dignified European elegance. After getting your fill of Klimt's spectacularly robed ladies, get your fill within the caf's wood-paneled walls, brocade upholstery, and marble tables. Enjoy the rich selection of authentic strudels and tortes (recommended is the Sachertorte, a dark chocolate cake with apricot preserves) and selection of Viennese coffees. There are of course traditional meat and sausage-based entres, and many other options, like the sptzle with mushrooms, and Bavarian soft pretzels.
Mitsitam Native Foods Café at the Smithsonian National Museum of the American Indian (Washington, D.C.)
Mitsitam meaning "lets eat" in the native language of the Delaware and Piscataway people invites visitors to try indigenous foods of several regions: Themed food stations, like Northwest Coast (examples of dishes include cedar planked fire-roasted salmon and a cold side dish of wild purslane, sunchokes, and yellow beets with ginger dressing) and Great Plains (buffalo chili, root vegetables) mean that though served cafeteria-style, the fare at the Mitsitam Cafe is anything but standard.
Ray's and Stark Bar at the Los Angeles County Museum of Art (Los Angeles, Calif.)
Although decorative arts and design are but one part of this large museum's collection, clearly much thought was put into making its restaurant a decorative statement. Lots of energetic red and retro ambiance sets the tone for this Mediterranean-inspired eatery, which overlooks the palm-surrounded Resnick Pavilion; small details like silverware drawers in each table charm diners. People-watch as you try the squid ink pasta with mint and bottarga; top it off with a dessert of dark chocolate mousse and hazelnut brittle.
The Moss Room at The California Academy of Sciences (San Francisco, Calif.)
This coolest of science museums has so much to see given that they house not just a natural history section but also a planetarium, aquarium, and a four-story rainforest you won't want to have to leave just to eat. Luckily, they happen to have not one but two restaurants, the casual Academy Caf and the upscale Moss Room. The latter offers lunch service away from the masses in an intimate, serene space with a "living wall" covered with plants and ferns. An organic menu has items such as heirloom tomato salad and grilled California yellowtail with local asparagus, green garlic, and gribiche egg sauce.
Mr. Rain's Fun House at the American Visionary Art Museum (Baltimore, Md.)
The American Visionary Art Museum is non-traditional, eclectic, and quirky, showcasing a variety of exhibits from 3-D art to amazingly intricate toothpick sculptures (don't knock 'em until you've seen them!). The museum's resident restaurant, Mr. Rain's, is just as funky in an upscale kind of way. Weekdays, a prix fixe lunch is offered, where guests might choose potato and leek soup with chile oil, a roasted vegetable sandwich, or pheasant sausage. The dinner menu may begin with the house pickle plate, and offers such items as shrimp and grits with Grafton Cheddar grits, spinach, and bacon. A creative cocktail selection tops off the menu.
See more great museum restaurants here
More from The Daily Meal
Where Billionaires Eat

50 Best Cupcakes in America

America's Best Burritos

The Best Chinese Takeout in America