Mother upset after 5-year-old finds hidden camera in Starbucks bathroom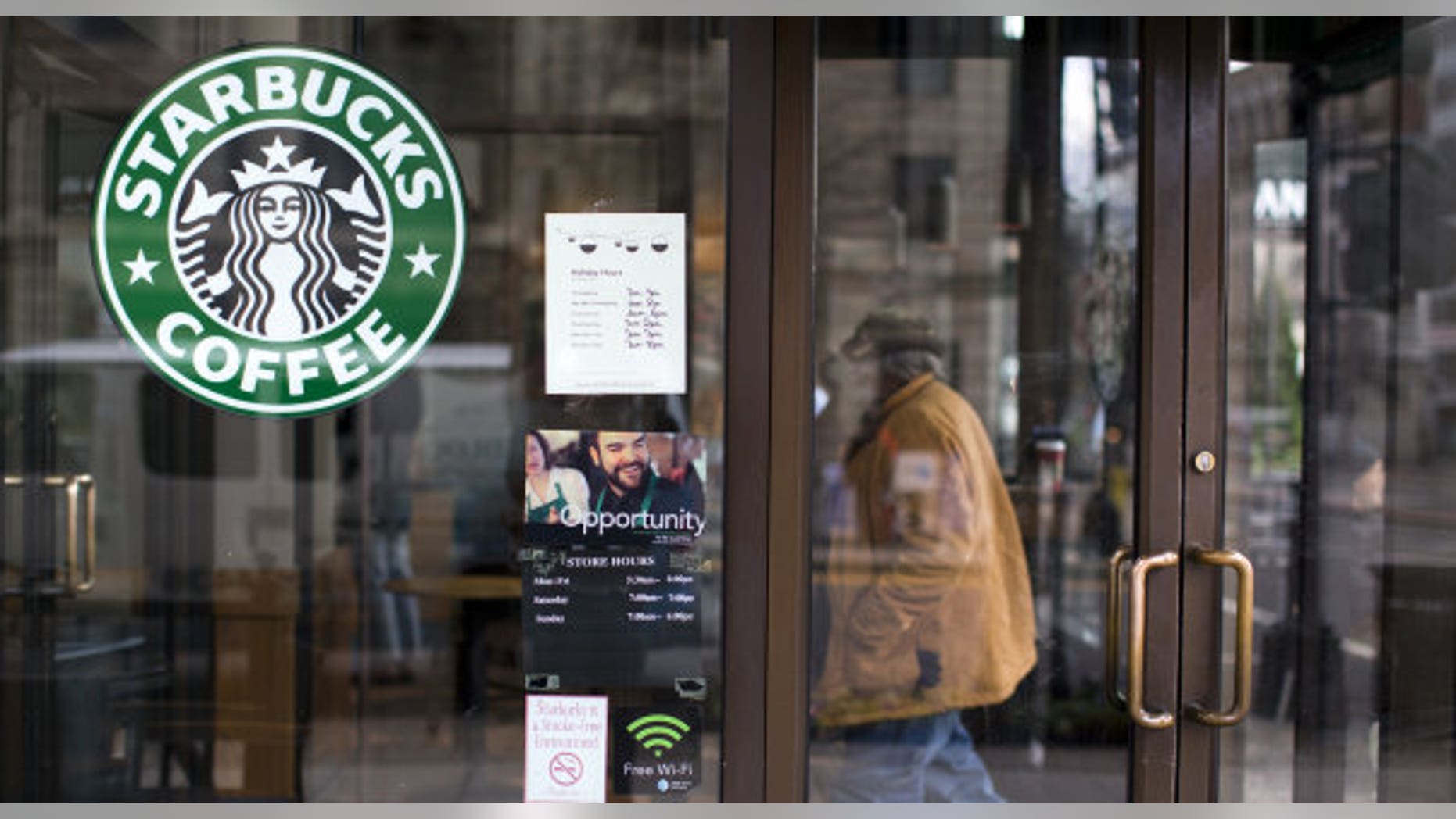 Authorities are investigating after a child found a hidden cell phone camera in a Starbucks' bathroom.
On July 9, a woman and her young child visited the coffee shop in Lancaster, California at around 10:30 a.m. She and her son both went to use the ladies' bathroom, but were unprepared for the shocking discovery.
"My son used the restroom first and I used the restroom after him. I noticed he was staring at the sink a little bit perplexed. I asked him what was wrong and he said, 'Mommy, why is there a phone under there?' And my skin kind of began to crawl," said the woman, who asked Fox's KTLA not to be identified.
The woman explained that her son had found a phone propped up by paper towels under the restroom's sink, facing toward the toilet area. After taking pictures, the woman said she immediately notified the Starbucks employees at the location who then called the sheriff's department.
"Upon their arrival, the deputies discovered that the cell phone was running in a video-recording motion," Lieutenant Joseph Fender of  Lancaster Sheriff's Station told KTLA. Deputies have since obtained surveillance video from the Starbucks but do not know what the video may contain.
The mother says she feels violated.
"It's such a violation of privacy. Not only of mine, but my son," said the mother.
KTLA reached out to Starbucks and received the following statement from spokeswoman Jamie Riley.
"We are disturbed by this incident and take our obligation to provide a safe environment for our customers and partners (employees) very seriously. Our store partners took swift action as soon as they became aware of the incident by immediately alerting the Sheriff's Department of the situation."