Mom shamed by teacher for giving son chocolate milk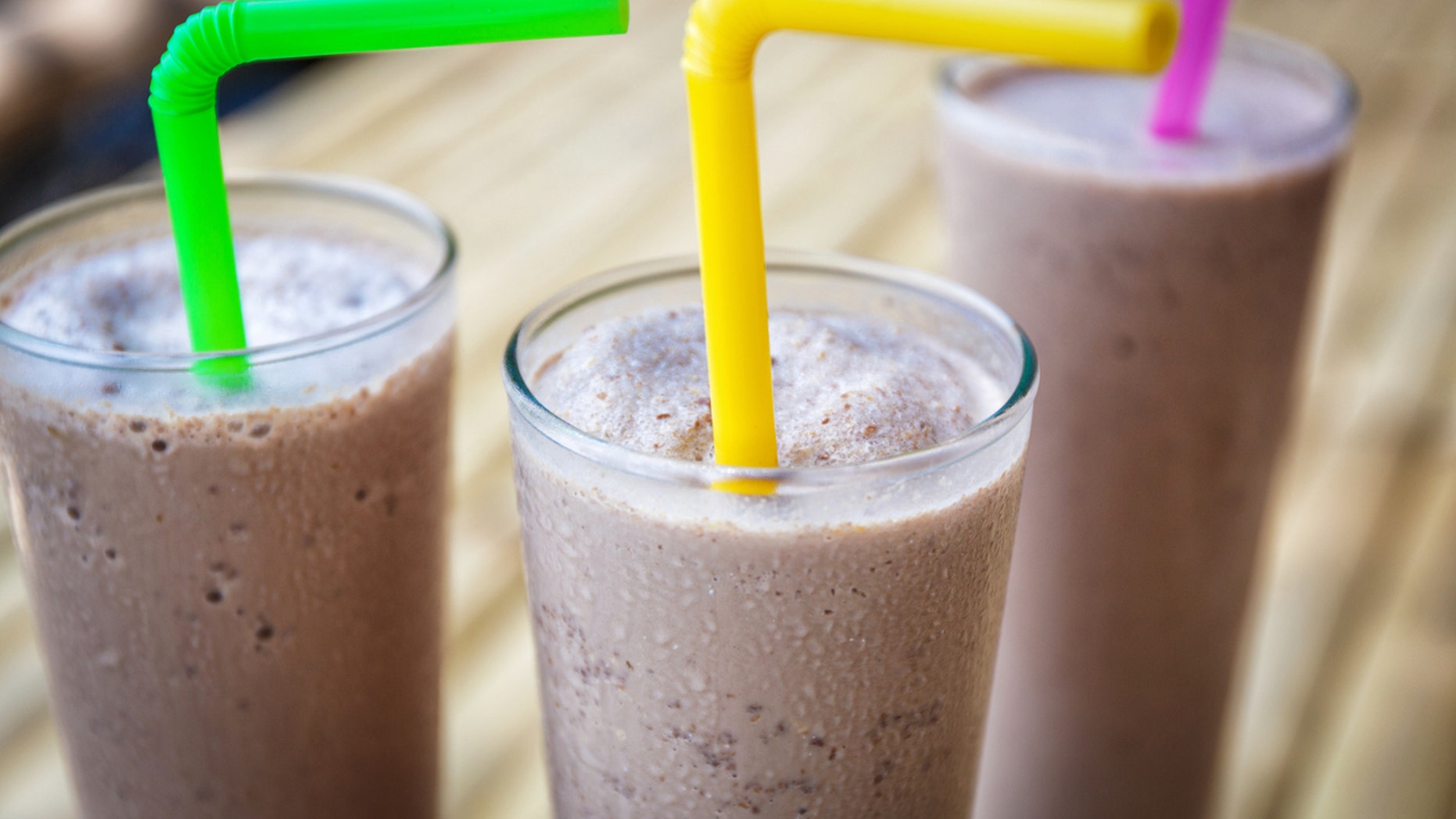 Australian Constance Hall, a blogger and clothes designer, was appalled at the response she got for sending her son to school with a chocolate milk in his lunchbox.
The 33-year-old mom said on her radio show, The Queen Sesh, that her 5-year-old son was banned from drinking his chocolatey snack during his morning break because his teachers deemed it not "healthy enough for recess." The boy told his mom he is only allowed to indulge in his dairy beverage at lunchtime.
MONSTER ENERGY SUED AFTER EMPLOYEE ALLEGEDLY BITES GIRLFRIEND'S FINGER
Hall was angered by how uncomfortable the teachers made her son feel over the drink she gave him – and why her son has to wait until later in the day to drink his snack.
"So I said to the teacher, really? The options are that or juice and because he can't have any bread or anything substantial I give him the milk to line his tummy a bit because he's probably hungry," Hall said.
In addition to her son being shamed over what Hall packs in his lunchbox, Hall said she also has had to endure "awkward" lectures from her son's teachers about proper nutrition and sending her son to school with the "worst breakfast ever," according to a Mirror report.
Hall, who is a mother of four biological children and two stepchildren, was offended by the teacher's comments not just for herself, but for other mothers. She responded to the teacher's comments on her radio show.
"There are other mothers who can't even afford to do lunch orders and then for them to get shamed about what they're giving their kid for recess, I just don't like it."
FOLLOW US ON FACEBOOK FOR MORE FOX LIFESTYLE NEWS
The Like a Queen blogger often writes about financial pressures that face families and how to parent confidently.

"When I was at my lowest and I couldn't even afford to do lunch orders and I had twin babies, newborn babies, I was living on my own, and I couldn't even get to the supermarket," she says.
However, Hall ended her angry rant on an empowering note – "Power to the people! Let them drink milk!"