Model Chrissy Teigen defends her habit of licking Doritos dust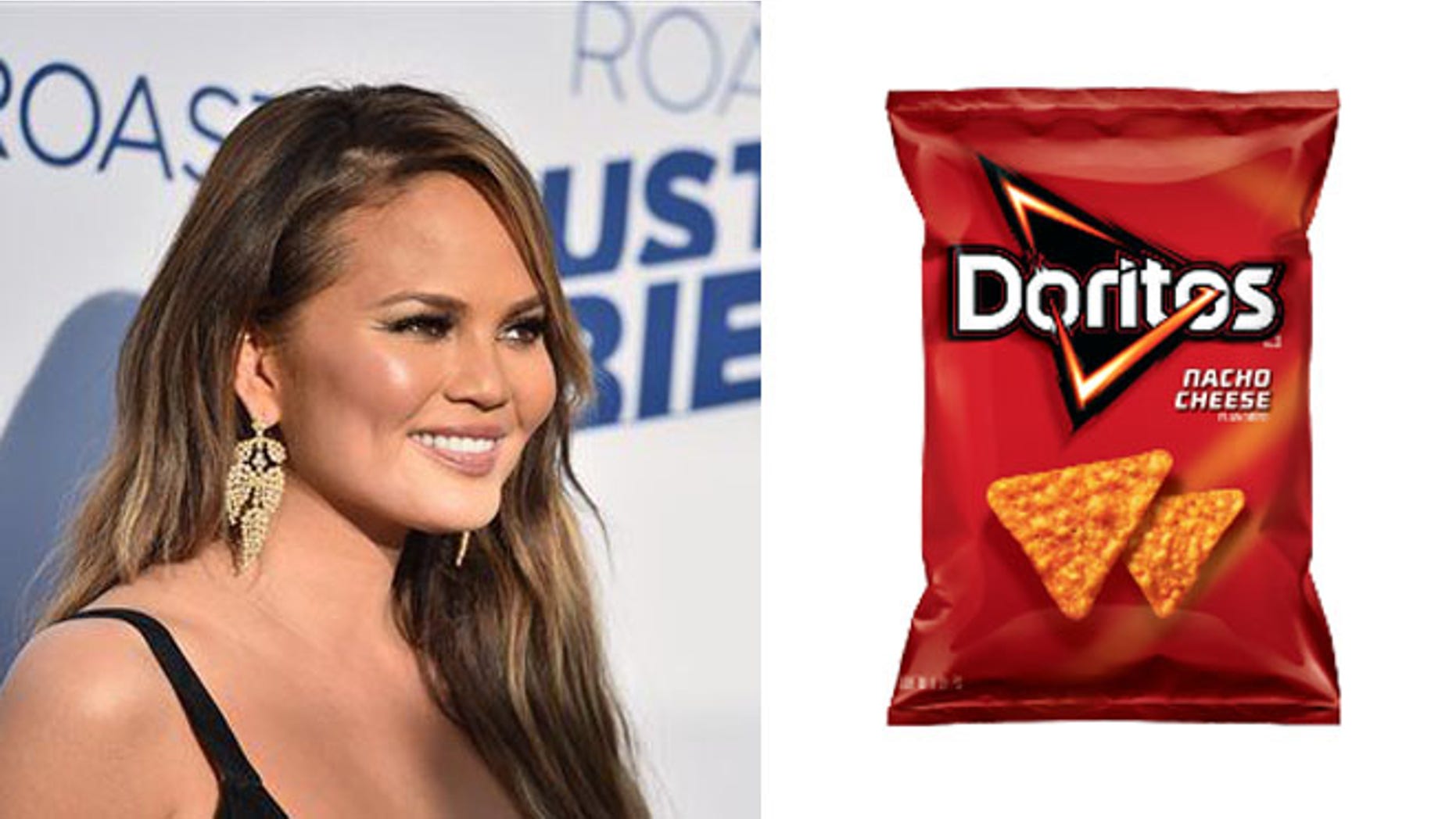 Chrissy Teigen doesn't play around when it comes to food.
Though her Instagram is chock-full of burgers, wings and other fat-laden foods, Teigen often finds herself on the defensive when it comes to proving that she actually eats everything she posts. The model-turned-cookbook-author recently took to Twitter to defend her obsession with Doritos—specifically the famous nacho cheese dust.
In a recent interview with Delish magazine, Teigen talked about a typical day of eating and how she sometimes just craves fast food.
"I eat fast food a few times a week. Sometimes I go a little crazy, especially when things get nuts and I'm in L.A. I'm used to living in New York and I myself would never ever venture into a Taco Bell or McDonald's," Teigen told the magazine. "But there's something about L.A., with the drive-thru—it's too easy. I get haters who ask why I would eat that kind of meat? There's a balance with anything. When I cook, everything is organic and very clean; I'm meticulous and kind of insane about it. But sometimes you just want a Doritos Locos Taco."
When pressed about her Doritos obsession, the model elaborated, ""I lick off the nacho cheese seasoning and put the chips back in the bag. You still get all the flavor, not all the carbs!"
It didn't take long before many on Twitter jumped on Teigen, interpreting her chip-licking comments as condoning behavior that promotes eating disorders:
But the outspoken model quickly hit back at followers in a Twitter rant Wednesday morning.
"i can't believe i have to address this but my quote about licking the seasoning off doritos isn't "promoting eating disorders" it's a hobby," Teigen posted. "i wasn't honestly saying licking the seasoning off doritos is my idea of diet, you morons."
She later clarified that not everyone was a moron.