Missouri restaurant manager fired after being filmed telling black female customer to 'get out': report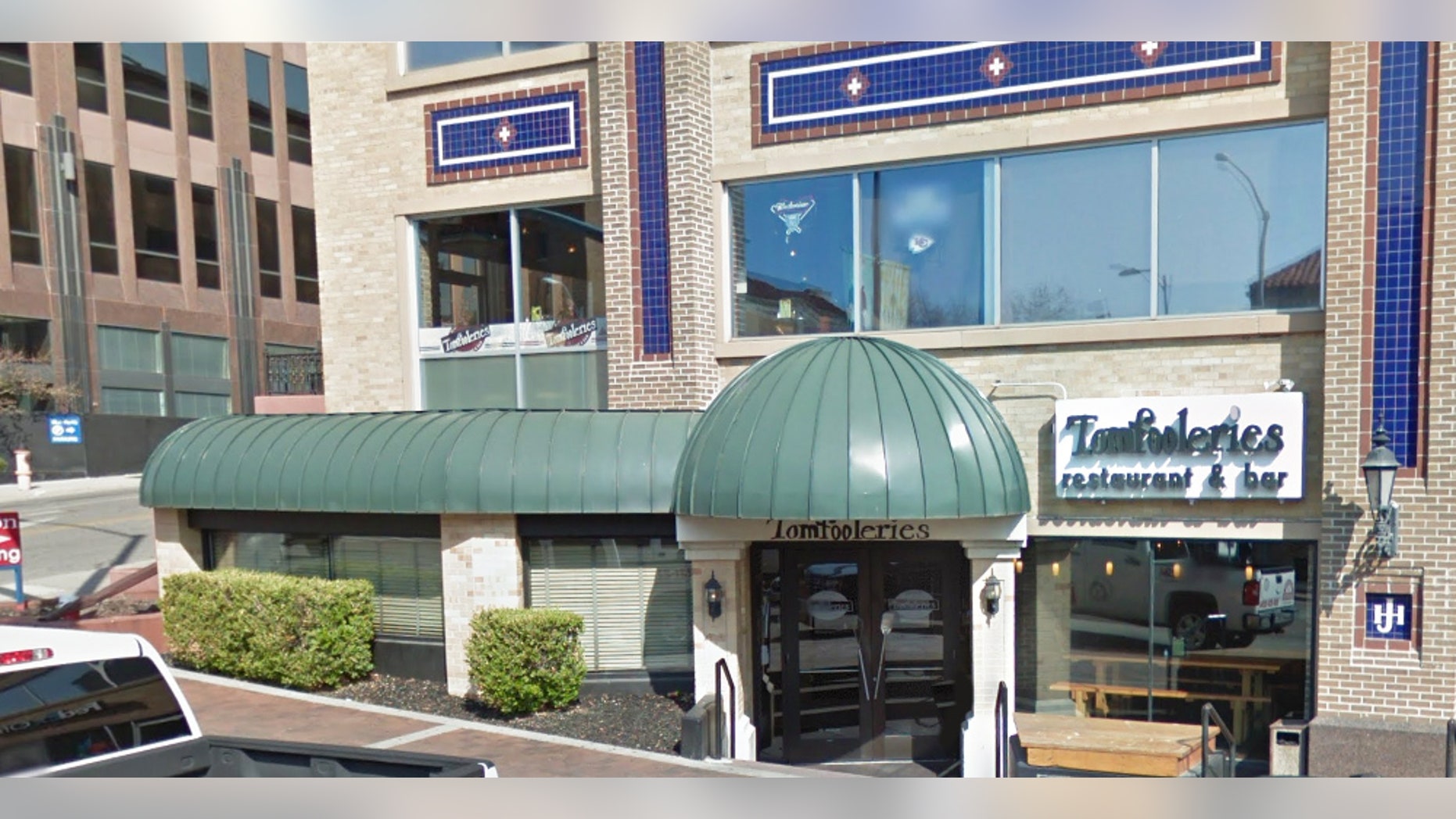 A Missouri restaurant manager has reportedly been fired after telling a black female patron to "get out" of the establishment after video footage of an argument regarding her payment for the meal went viral on Facebook.
Shelly Bloom, co-owner of Tomfooleries of Kansas City, confirmed the news to the Kansas City Star that the employment of the male manager, identified only as Preston, was indeed terminated on July 22, though she declined to specify exactly why.
WARNING: Video contains graphic language.
On the evening of July 19, Xzaviera Vaqua ordered a meal at Tomfooleries, and asked the waitress if she could pay for her order upfront, as she did not feel comfortable giving away her credit card to start a tab. The server said she was new on the job and unsure of the policy, prompting Vaqua to ask to speak to the manager, according to her Facebook post, before the video footage begins.
MCDONALD'S EMPLOYEE SAYS CUSTOMER WAS 'TALKING A LOT OF SMACK' BEFORE BRUTAL FIGHT
In the five minute clip, which has since been viewed over 92,000 times, Preston the manager tells the 37-year-old woman she must "secure a tab" before dining, the Atlanta Journal-Constitution reports.
"I can't just pay for my food?" Vaqua asked.
"You can pay for it after you eat. We don't have to use the credit card but we have to secure the tab," the manager says.
"I'll pay for my food, cash, up front. I don't feel comfortable with nobody walking around with my card all night," she replied.
"All night?" the manager asks. "You gonna be here all night?"
Vaqua responds that she may be, to which the manager replies that the bar at Tomfooleries' will have its last call at 2:30 a.m.
"OK, that's what I asked. What time do you close…" Vaqua begins, before Preston fires back, "You know what, we're done. Go ahead and go," later adding that she should "get out" and says, "I don't need to explain s--- to you."
FOLLOW US ON FACEBOOK FOR MORE FOX LIFESTYLE NEWS
Though the video footage ends soon after, Vaqua claims on Facebook that Preston followed her outside the restaurant and continued harassing her, acting "super aggressive." She further divulged that the owners of Tomfooleries did not immediately return her subsequent complaint about the encounter.
Days later, the Star reported that Vaqua's viral video prompted about 10 people to stage a protest outside the restaurant on July 21.
"I honestly feel like I was discriminated against and racially profiled," Vaqua told the outlet of the encounter.
Representatives for Tomfooleries did not immediately return Fox News' request for additional comment on the story.