Milwaukee restaurant apologizes for not seating NBA star 'Greek Freak' Giannis Antetokounmpo after playoff game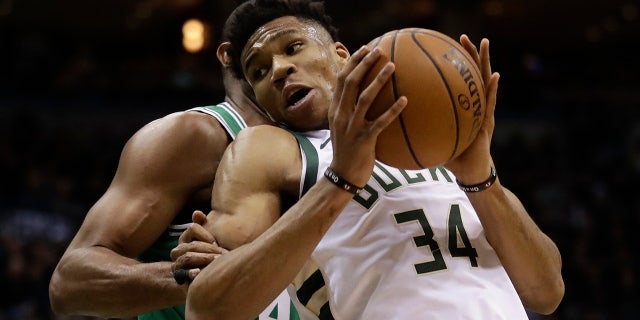 A Milwaukee taco restaurant apologized Sunday after it was too busy to seat Milwaukee Bucks star Giannis Antetokounmpo, who had just helped the team win a crucial playoff game against the Boston Celtics.
Antetokounmpo scored 27 points and made the game-winning shot against the Celtics about an hour before popping into BelAir Cantina for a celebratory meal. An employee at the restaurant told the Milwaukee Journal Sentinel the resturant was experiencing unusually high traffic and a manager had informed Antetokounmpo about the wait.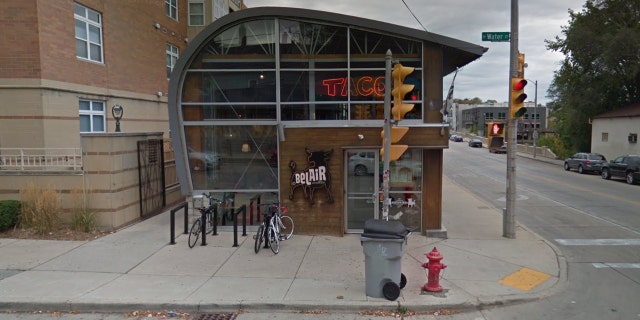 TORNADO TEARS THROUGH SONIC DRIVE-IN IN LOUISIANA IN DRAMATIC VIDEO
A fan who spotted Antetokounmpo at the restaurant wondered why the superstar wasn't getting any service.
"At @BelAirCantina on water street and just watched @Giannis_An34 wait for a table for 10 minutes and no one helped him so he left... Dude just won Milwaukee a playoff game! Get him some service," the man wrote in a tweet.
BelAir Cantina later issued a statement trying to stem some of the backlash, according to FOX6 Now.
"We are very sorry we weren't able to seat Giannis in as timely of a manner as we would have hoped. The Bucks big win, thanks to his tip in and the team's great play, combined with today's spring weather had people turn out in droves to celebrate and we had quite a wait," the statement read. "We were honored he came in for a celebratory meal, and wish we could have accommodated him right away."
The restaurant added that if the Bucks win in Game 6 on Thursday night, they will provide Bucks fans a free taco with any purchase Friday.
Antetokounmpo didn't appear to harbor any ill will toward the restaurant. Mariah Danae, Antetokounmpo's girlfriend, tweeted a photo of him smiling and flashing a peace sign.
FOLLOW US ON FACEBOOK FOR MORE FOX LIFESTYLE NEWS
"Its all good, much love for you guys also thanks to all of the concerned fans I appreciate your support @BelAirCantina," she captioned the photo.