Meghan Markle once starred in a Tostitos commerical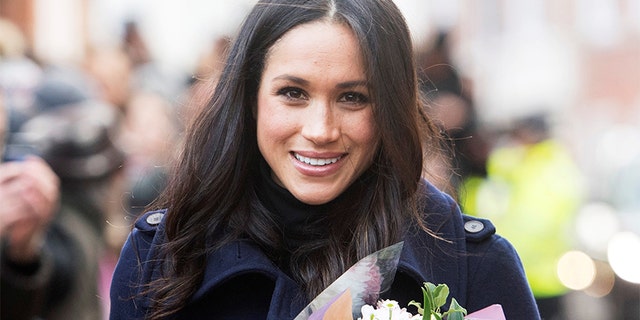 NEWYou can now listen to Fox News articles!
Meghan Markle is about to marry into the British royal family, but long before she became the world's favorite modern Cinderella story, she was a working actress. She's most famous for starring on Suits on the USA Network, but before that she carried a briefcase on Deal or No Deal, and before that she appeared in a Tostitos commercial, and now everybody can see the royal bride-to-be shop for chips .
According to Glamour, the commercial aired in 2009, but the footage has recently resurfaced thanks to a convenient YouTube link and the world's fascination with the upcoming royal wedding.
The ad opens with Meghan Markle standing in a grocery store, looking at a wall of chips with an air of perplexed dissatisfaction.
"Thirteen ingredients? That's more people than I invited to the party," the voiceover says as Markle holds a brown bag of chips. "Unless Denise brings Gary. Ugh, Gary. With his short shorts."
More from The Daily Meal:
Then she puts the thought of Gary and his short shorts behind her and picks up a bag of Tostitos.
"White corn, vegetable oil, and salt," the voiceover says, as Markle looks satisfied. "Yeah. Three ingredients is good."
Tostitos must be thrilled by this discovery. It probably doesn't mean they get a royal warrant, but whatever they paid Meghan Markle for this commercial back in 2009, they got way more than their money's worth for it. Tostitos probably won't be on the menu at the royal wedding, though, and here are 10 other things you won't see at the royal wedding.