McDonald's worker shot in the face with paintball gun over broken drink machine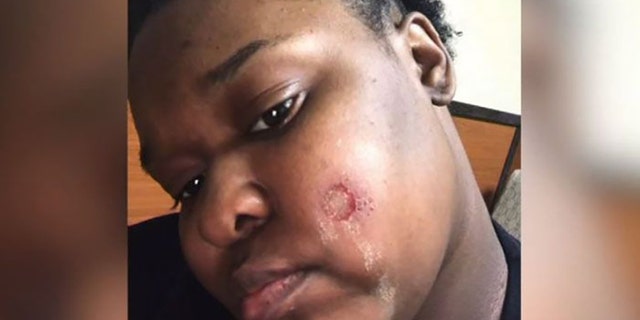 A McDonald's employee was shot in the face by a customer with a paintball gun over a broken drink machine.
Kivona, as she requested to be called, was working at the fast food chain in Dearborn, MI, early Monday morning when she said a drive-thru customer ordered a frappe, Fox 8 reports.
Kivona informed the customer, described as a black male in his 30s, that the machine was broken. She told Fox 8 the customer then became furious with her.
MCDONALD'S SZECHUAN SAUCE MIGHT NOT BE WORTH THE HYPE, ACCORDING TO LATEST REVIEWS
"It wasn't like I was being nasty or anything. I just took his order, and I guess he wasn't satisfied with the answer he had gotten," Kivona said.
Kivona says when she opened the drive-thru window to take the man's money, Fox 8 reports, he shot her in the face with a paintball gun and drove away.
"I was in shock, and I was holding my face. I thought I got shot by a real gun," she said to Fox 8, stating that the paintball gun looked like a real handgun.
The paintball struck her cheek and left her with a deep, round wound. She is expected to make a full recovery.
FOLLOW US ON FACEBOOK FOR MORE FOX LIFESTYLE NEWS
Kivona, who is undecided about going back to work at the fast food restaurant, has taken to Facebook to speak out about the incident and warn others about the attack.
"You're going to get what's coming to you…. You reap what you sow, so he's going to get it real good," Kivona said.
Police are investigating the incident. No arrests have been made.