McDonald's to eliminate foam drink cups from menu, work toward 'fiber-based packaging'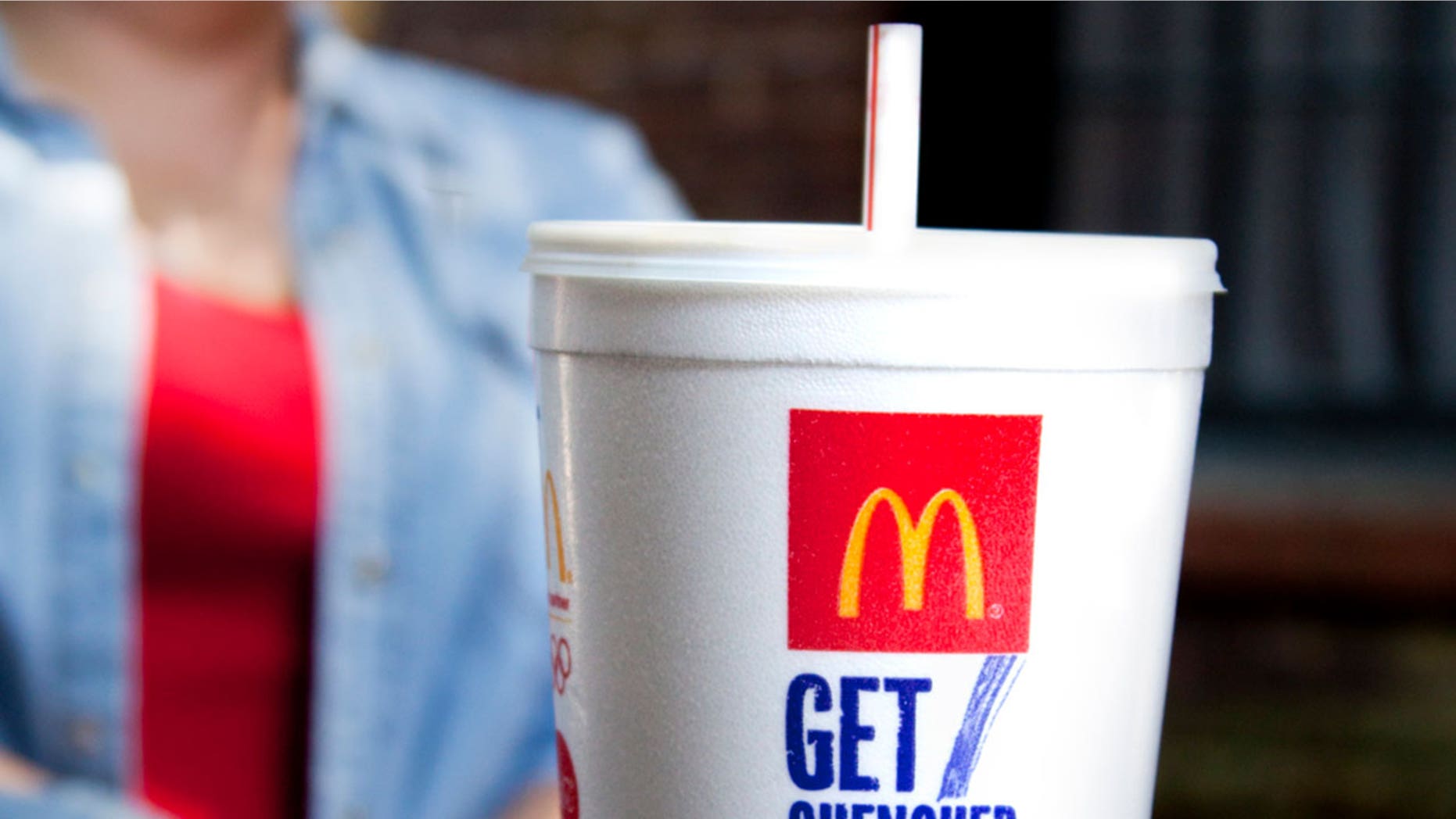 Say goodbye to polystyrene, and hello to "fiber-based packaging."
On Wednesday, McDonald's announced that it would be eliminating foam packaging from its worldwide supply chain by the end of 2018, along with news that it plans to further its efforts to source its "fiber-based packaging" from recycled sources by 2020.
"While about 2 percent of our packaging, by weight, is currently foam, we believe this small step is an important one on our journey," the company writes on its website.
THE ONE MCDONALD'S ITEM YOU SHOULD NEVER ORDER, ACCORDING TO AN EX-EMPLOYEE
The Chicago Tribune reported that this is the first time McDonald's has committed to a specific deadline for removing polystyrene drink containers from its stores, after initially starting to phase out the material in 2013. The Tribune also estimated that the move would result in the eradication of "millions" of these drink containers — which do not biodegrade like paper cups — annually.
The chain had actually phased out polystyrene cups in the U.S. years ago, but brought them back in select markets, including Chicago, last year. McDonald's still uses the foam cups in overseas markets.
POLICE CATCH PRANKSTERS WHO RAN THROUGH MCDONALD'S NUDE
The company's decision to ditch its environmentally-unfriendly cups comes after an anti-polystyrene proposal filed by As You Sow, a corporate responsibility organization — earned 32 percent of shareholder votes in May 2017, according to the Environmental Leader.
"We do appreciate what McDonald's has done," said Conrad MacKerron, the senior vice president of As You Sow, in a statement to the Tribune. "It's taken a long time, but better late than never."
Polystyrene cups, while keeping drinks colder or hotter, do not biodegrade like paper materials, and
FOLLOW US ON FACEBOOK FOR MORE FOX LIFESTYLE NEWS
The news concerning McDonald's cups comes nearly a year after the company announced plans to invest in sourcing more sustainably raised beef.