McDonald's ranks as least favorite fast food joint among US consumers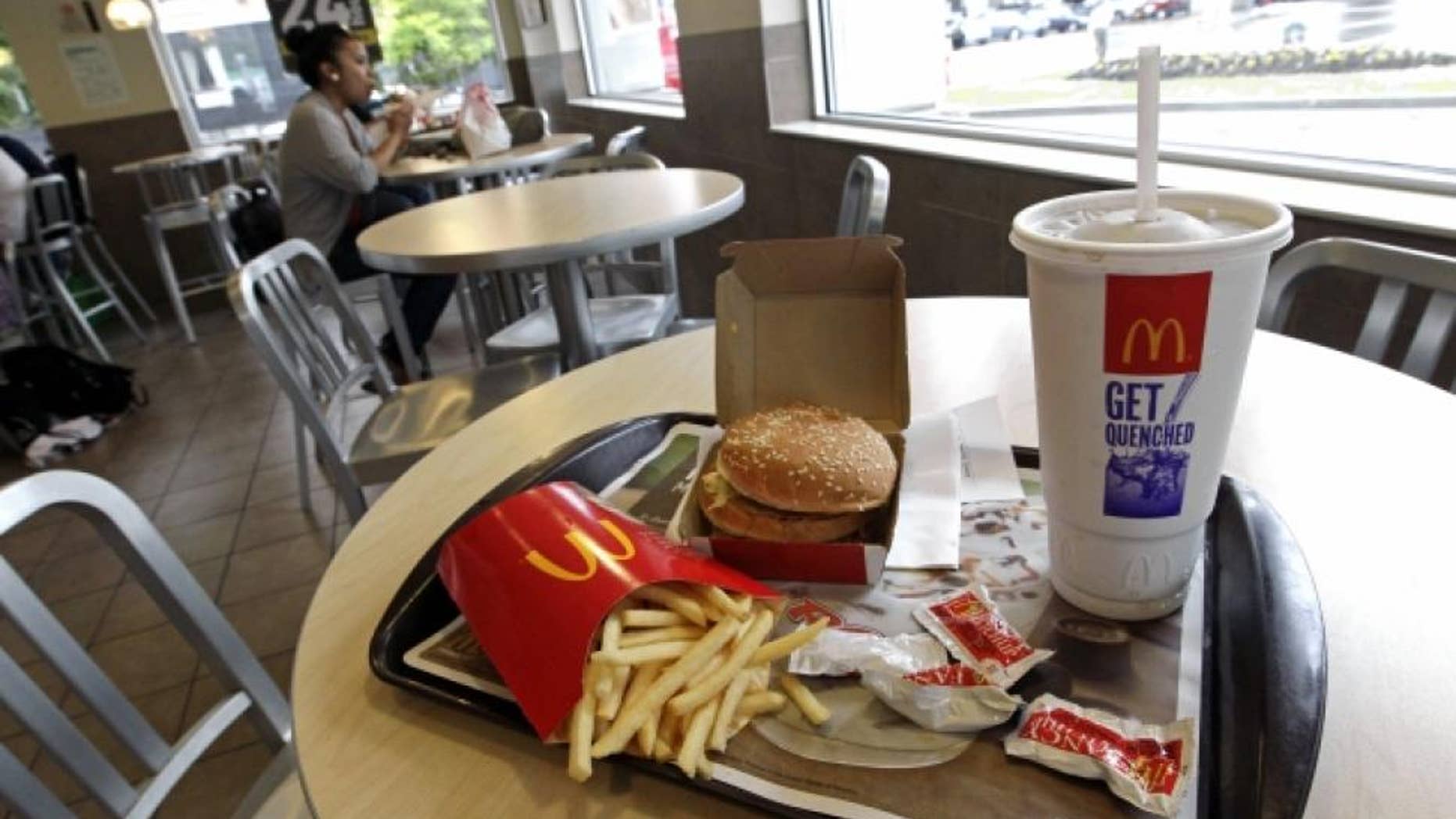 McDonald's may be one of the most iconic brands in the U.S., but it turns out Americans don't really like it.
The golden arches ranked as the country's least favorite major fast food chain in a new survey put out by the American Customer Service Index. The report analyzed responses from 4,500 people who ranked their overall experience satisfaction with the biggest chain restaurants across the country.
According to the report, the average American ate out four times a week in 2013. And while the average customer satisfaction score for a fast food establishment was 80 out of 100, McDonald's came in at a meager score of 71, falling behind Taco Bell (72), Burger King (76) and Subway (78).
Fast food pizza chains came out on top with Papa John's and Pizza Hut receiving the highest ranking at 82, followed by Little Caesar's with a score of 80.
As the economy continues to improve, consumers are looking for higher quality food options, according to the survey.  It survey found that customer satisfaction for smaller restaurant chains was up 2 percent coming in with an average score of 83, the best in the full-service category.
"In a weaker economy, consumers respond to price, but as the economy improves, quality becomes more important to restaurant customers," said Claes Fornell, ACSI Chairman and founder, in a statement released with the report. "This is good news for smaller chains and individual restaurants, which customers associate with higher quality food and better service."
The chart below details rankings of the country's top fast food chains.