McDonald's new coffee 'better than anything Starbucks has ever come up with,' according to Twitter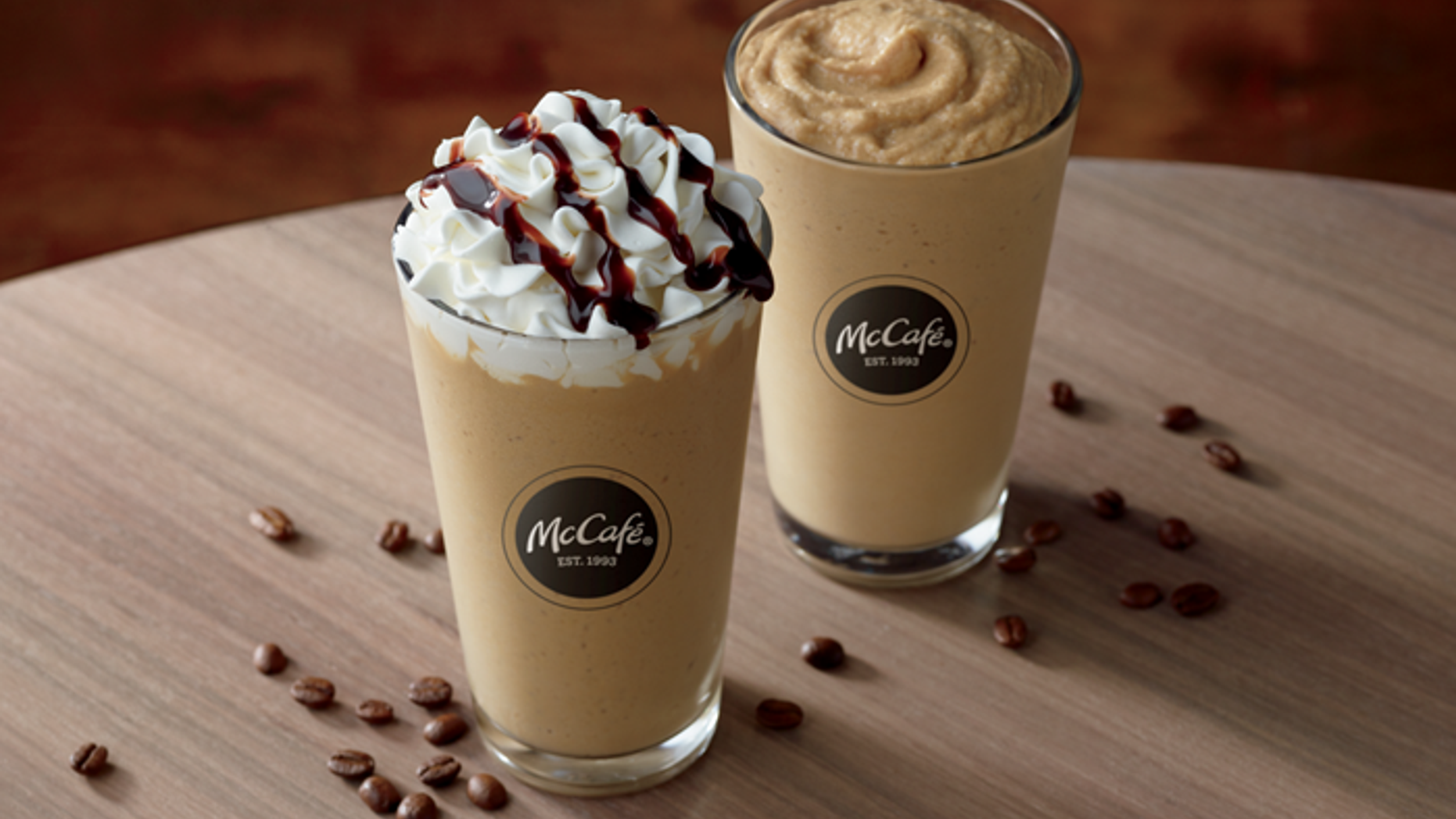 Next time you head out for a coffee run, the Twitterverse would like you to consider McDonald's.
The fast-food chain likely isn't the first place customers associate with a caffeine fix, but the golden arches are serving up two new coffee drinks the Internet can't seem to get enough of: Cold Brew Frozen Coffee and Cold Brew Frappe.
RYANAIR SEEKING TO RESTRICT ALCOHOL SALES AT AIRPORTS FOLLOWING STRING OF BOOZE-FUELED FIGHTS
The frozen coffee version is "a strong but smooth cold brew extract blended with ice into a cold, creamy frozen drink" and the frappe is the same, but comes with whipped cream and chocolate drizzle on top, per a press release.
According to Food Beast, the ingredients in McDonald's cold brew include: ice, cream, skim milk, sugar, cold brew coffee extract (water and cold brew coffee), water, caramel color, dipotassium phosphate, guar gum, mono and diglycerides, tripotassium citrate, disodium phosphate, and carrageenan.
While the list of extra ingredients might deter some die-hard coffee fanatics, others can't help but take note of the low cost. Both options are priced at only $2, which pales in comparison to some other major coffee chains.
FOLLOW US ON FACEBOOK FOR MORE FOX LIFESTYLE NEWS
People are so obsessed with the new limited-edition beverages, some on Twitter are saying it's better than Starbucks.
Another, meanwhile, likened the taste of the drinks to the "coffee candies" she loved in her youth, so just a heads up for those who don't take sugar in their cold brew: They might not be everybody's cup of tea.