McDonald's employee yelled at by customer over 'miscommunication' in viral video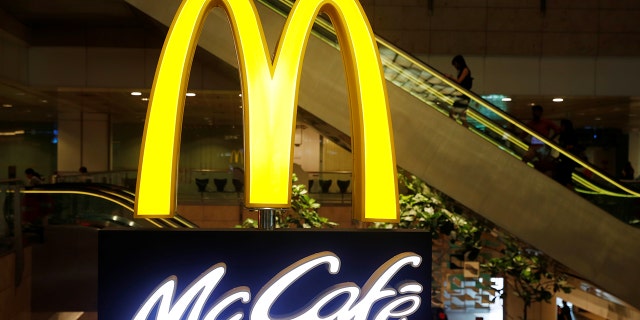 A video showing a customer yelling at McDonald's employees while buying ice cream has gone viral, amassing over 1.1 million views and 15,000 shares.
In the minute and a half long video, a man is seen standing at the cash register and shouting at two McDonald's employees at the Hougang Mall outlet in Singapore over being asked to pay before he has finished ordering.
"What service is this, you tell me. Is the McDonald's service like that?" he says in the video.
"Don't tell me sorry. I very angry," the man yells. "What! I haven't order finish, money money money, what is this?"
WARNING: Video contains strong language
BURGER KING MANAGER FILMED SCREAMING AT CUSTOMER FOR TAKING TOO LONG TO ORDER
The McDonald's employee repeatedly apologizes to the man and attempts to defend her actions, calling the situation a "miscommunication."
"Miscommunication? And keep on asking, money where? Money where," retorts the man.
The man then demands to talk to the manager before reportedly yelling vulgarities and slamming money on the counter.
Caren Choo, 39, was the one who recorded the video. Choo said she was sitting in the restaurant when the man started yelling at the employee.
"The woman he was shouting at was an old lady. I felt, even if she did something wrong, he should just let it go after he scolded her," said Choo to The Straits Times.
Choo said she was unsure of the cause of the dispute, but she suspected it was over payment. She said the man left with an ice cream cone eventually, but returned with it half-eaten, the Straits Times reports.
"He said it was not the flavor he ordered," said Choo. "The manager was very accommodating and said she would change the flavor, but he didn't take a new cone and just left."
FOLLOW US ON FACEBOOK FOR MORE FOX LIFESTYLE NEWS
McDonald's has since released a statement to The Straits Times, saying it was "aware of this incident that took place in our restaurant on Thursday."
"While our employees strive to do their best every day to serve our customers with care, we also hope that any unintended misunderstandings can be resolved amicably," said the spokesman. "We believe that under any circumstance, our employees - just like any human being - should be treated with respect, and do not deserve to be shouted at in the manner as portrayed in the video."