McDonald's allegedly gives hot chocolate to man with deadly dairy allergy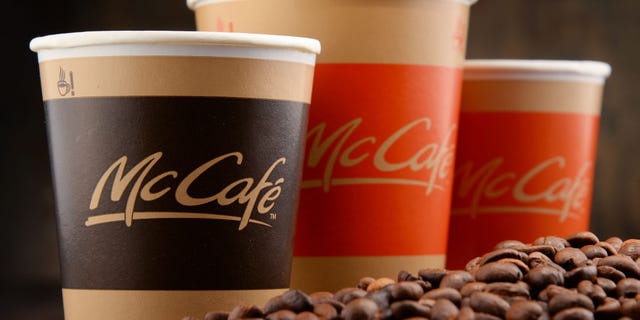 A mistaken drink order could have killed a man at a McDonald's in England.
A paramedic reportedly ordered a black coffee but was accidentally given chocolate milk. Unfortunately, the customer suffers from a severe lactose allergy. All it took was one sip of the wrong beverage for a severe reaction to begin.
George Brown, a 22-year-old paramedic, ordered a black coffee from a self-serve kiosk at the McDonald's in Piccadilly Gardens, Manchester, The Sun reports. He was mistakenly given a hot chocolate by the restaurant, however. He told The Sun that he took one sip and spit it out, but it was too late.
"My tongue started swelling immediately. I was wheezing, dizzy and short of breath," he told The Sun. "The risk with an allergic reaction is that they are unpredictable. You can't tell if they're going to get worse. A reaction like this can narrow your airways to the point where you can't breathe, and then the heart stops, which means death. That's the severe level it could have gone to. I could have died."
'HAMBURGLAR' STEALS THOUSANDS OF DOLLARS OF FOOD THROUGH MCDONALD'S APP
Fortunately, Brown was on duty and with his partner at the time. He was administered nebulized medication and an antihistamine for the swelling. Although George lost consciousness, he was stabilized and has reportedly recovered, The Sun reports.
In a statement obtained by The Sun, McDonald's called the incident a "most unfortunate error" and apologized. They also stated that employees at the location were given extra training on allergen awareness.
CLICK HERE TO GET THE FOX NEWS APP
According to George, after reaching out to the restaurant, the McDonald's offered a free replacement black coffee and "some free breakfast."
A spokesperson for McDonald's gave the following statement to Fox News: "We absolutely recognize that this mistake was unacceptable and sincerely apologize to the customer in question. This was simply not good enough. We have a number of procedures in place to avoid inaccurate orders, but In this case, these were clearly not followed. The incident was fully investigated and the restaurant team has undergone specific additional training to ensure a mistake like this is not made again."
"All employees receive food safety and hygiene training when they first join us and on an ongoing basis, which includes awareness on allergens," the statement continues. "Anyone working in the food preparation areas or where they may get queries from customers regarding allergens, receive further information as part of the training program. We encourage any customer with allergen concerns to speak to a member of our team before ordering, so the customer can be referred to the Allergen Booklet which is available in every UK restaurant. This booklet is provided to the customer so they can make an informed decision on what to order."