McDonald's customers warned they could have hepatitis because of infected food handler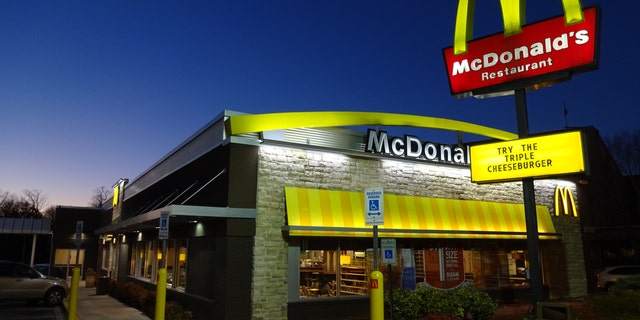 NEWYou can now listen to Fox News articles!
A McDonald's employee in Kentucky could have potentially infected several customers with hepatitis A, local health officials report.
PEOPLE IN CALIFORNIA FACE MISDEMEANOR CHARGES FOR FEEDING THE HOMELESS
Officials are warning people who may have eaten at the Berea, KY, fast food chain or come into contact with the food handler on March 23 to be aware of any symptoms that may indicate they have been infected with the disease, such as fever, fatique, nausea or joint pain, among others.
"Hepatitis A is caused by a virus that is passed person to person through fecal-oral contact," officials at the Madison County health department said, Bloomberg reported. "The risk to patrons who ate at McDonald's is very low. However, individuals who ate there on March 23rd should watch for signs and symptoms of hepatitis A from April 7th to May 12th."
McDonald's is reportedly cooperating with the investigation being conducted by local and state agencies.
Hepatitis A rates had been steadily declining since each year since a preventative vaccine was introduced in 1995. However, in 2015, Centers for Disease Control and Prevention data showed that 1,390 cases had been reported, up 151 from 2014.
FOLLOW US ON FACEBOOK FOR MORE FOX LIFESTYLE NEWS
Recently places like San Diego and Utah have been impacted more and more by the spread of the disease.