McDonald's customers create fake poster, hang it in restaurant to promote racial diversity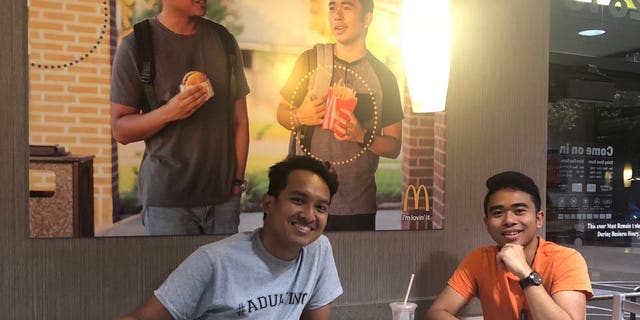 Two McDonald's customers in Texas pulled off a viral prank when they decided to turn themselves into the subjects of an ad and hang it inside the fast-food restaurant they often eat at.
Jehv Maravilla, 21, and his friend Christian Toledo, 25, noticed a lack of representation in the marketing materials at a McDonalds in Pearland, near Houston.
KUWAIT FISH MARKET SHUT DOWN FOR PUTTING GOOGLY EYES ON LESS-THAN-FRESH FISH: REPORT
"We were eating McDonald's one day and we looked around and saw there were posters around that didn't have any Asians," Maravilla told KHOU 11. "They had other races but no Asians so we felt like it was our duty to put ourselves up there."
So Maravilla and Toledo, both Filipino-American, decided to create their own ad for a blank space on the wall. "Asian representation in media is not as prevalent as it should be," Maravilla told KPRC Click2Houston. "What motivated me was 'Crazy Rich Asians,' the movie that came out, that boosted my confidence into thinking maybe one day I could be just like that, and if I take a step and do something small like this, it could make a difference."
In June, Maravilla and Toledo went to work on their poster. They modeled for the photo, holding a McDonald's burger and fries, then edited it to look like the other images hanging inside the restaurant.
SPEED UP WEIGHT LOSS WITH THESE 12 EXPERT TIPS
After the finished product arrived, they created a cover in order to hang it on the wall. Maravilla found a McDonald's uniform at a goodwill store and created a fake badge and title of "Regional Interior Coordinator." Then, with the help of their friends, Maravilla and Toledo hung the poster on July 13.
The fake ad remained at the restaurant unnoticed for 51 days, but when Maravilla tweeted about it on Sunday, the prank went viral, receiving over 175,000 retweets and 705,000 likes.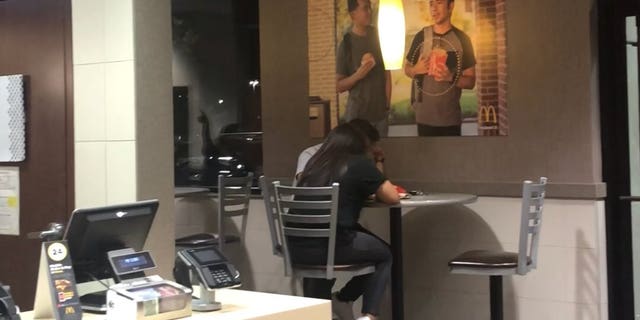 McDonald's did not immediately respond to Fox News' request for comment as to whether or not the poster will be kept up. However, the local franchisee released the following statement.
"We take pride in highlighting diversity in every aspect of our restaurants. We applaud these students' creativity and hope to see them in our restaurants again soon."
FOLLOW US ON FACEBOOK FOR MORE FOX LIFESTYLE NEWS
Maravilla hopes maybe he'll have a future in modeling for McDonald's campaigns. "I kind of hope they will ask us to be representative models for them, like for Asian men. That would be insane if they did that! It would be, like, a dream come true," Maravilla told KHOU 11.