McDonald's customer jumps over counter, punches employee in the face over fry order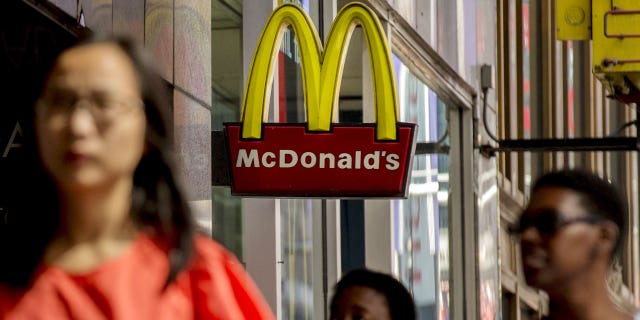 A fight between a local McDonald's employee and a customer is going viral on social media.
Now, we are hearing from the witness who caught it on camera.
Alfredo Sanchez told KFOX14 the fight started over some french fries.
He said the incident happened at about 11:30 p.m. Sunday night at the McDonald's on Montana Avenue and George Dieter Drive.
"We were eating and all of a sudden, like, I hear my friend say, like, what the heck," said Sanchez. "And like, I see a guy come in with a big dog."
Sanchez recorded the video on his phone. (Warning: clip contains graphic language.)
"He's telling the people, like, I waited two hours for my fries," he recalled.
Sanchez said an unidentified man was irate over an issue about his food order.
He told KFOX14 the man swiped a cookie display off the restaurant's counter and started threatening an employee.
"The guy takes off his shirt and he's ready to fight him, ready to fight, jumps over the counter and that's when he hits the guy," he said. "He just punches him, right here, right on the lip."
The witness said he was reluctant to intervene.
"The employees were already trying to stop the guy and it was just kind of a mess," he explained. "I was like, I'm not getting in this, but I'm recording, just for proof, to protect me too. What if the guy attacks me? What if the dog does something?"
The El Paso Police Department confirmed officers were called out for reports of a fight going on at that McDonald's location.
"Finally, the cops get there and they just kind of get him," said Sanchez. "They take him outside and another cop car comes in."
Police said no one was arrested and the investigation is still on-going.
"I didn't believe it was happening," said Sanchez. "I've never experienced anything like it."
KFOX did reach out to McDonald's corporate office for a comment on the incident. We have not heard back at this time.