McDonald's customer claims she found maggots in Quarter Pounder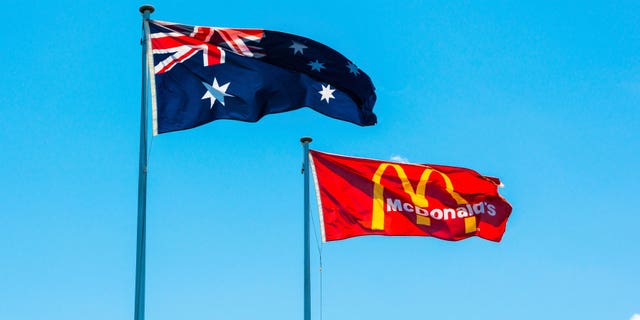 A woman in New South Wales, Australia, is claiming she found a little something extra insider her double Quarter Pounder: a whole mess of maggots.
Eager to share her repulsion with other "Maccas" customers, Yasmine Batur posted footage of her meal to Facebook on Oct. 2. In the video, Batur zooms in on the corners of her Quarter Pounder box, where there appeared to be a few small insects squirming around.
MCDONALD'S WORKER WAS SELLING 'HAPPY' MEALS WITH A SIDE OF COCAINE
"Those little things you're seeing there are maggots," she said, before dissecting the burger and zooming in on the meat, which also appeared to contain maggots. "They're in the meat patty," she added.
Batur said she was not only disgusted, but disappointed. "How dare they serve this to unsuspecting customers," she wrote, explaining that her dining companion, Michael, had unfortunately finished his burger before the discovery was made, and was "violently vomiting."
According to Daily Mail Australia, who first broke the news, McDonald's Australia has denied Batur's claims and said the notion that the little critters came from their kitchens is absurd.
BURGER KING USES 'IT' AS PART OF ITS LONGEST MARKETING STUNT EVER
"It's not possible for this to occur in our restaurants. Our food is cooked at incredibly high temperatures," a spokesperson said. "We encourage the customer to get in contact with us so we can discuss further."
Likewise, Batur has not yet responded to Fox News' request for comment.
FOLLOW US ON FACEBOOK FOR MORE FOX LIFESTYLE NEWS