McDonald's brings back Buttermilk Crispy Tenders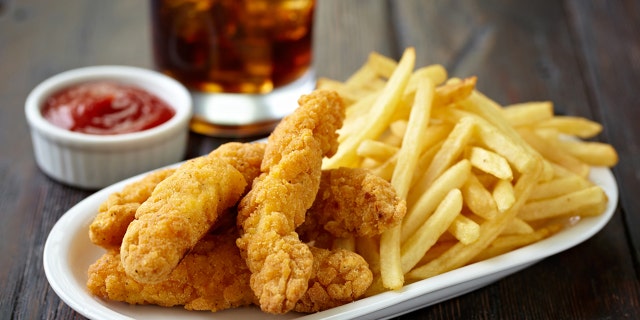 Every sly with the balance of supply and demand, McDonald's has officially brought back Buttermilk Crispy Tenders, and fans are rejoicing the return of the batter laden chicken.
On Dec. 28, the fast food giant tweeted the good news, along with a video of some approving grandmothers dabbing and boogieing with the meat strips.
"The #ButtermilkCrispyTenders that you love so much have returned! And guess who's excited about having their free time back?" they wrote.
JACK IN THE BOX LAUNCHING WEED-THEMED MERRY MUNCHIE MEAL IN CALIFORNIA
While chicken nuggets are a staple of McDonald's fare, the Illinois headquartered chain has evidently been experimenting with the ideal position for tenders on their menu. According to The Daily Meal, the chain discontinued Chicken Selects in 2013, only to reintroduce them as Buttermilk Crispy Tenders in November 2017. Consumers embraced with such ferocity that supply soon ran out, and on the brink of a new year, the strips are apparently back.
Fans and their appetites, meanwhile, are more ready than ever, voicing their enthusiasm on Twitter.
"THE MCDONALDS BUTTERMILK TENDERS ARE BACK!!!!! YES ITS A BIG DEALLLL!!!" one user wrote. "Let's jump for joy!!!! #ImLuvingit" another added.
LIL JON WANTS TO BE PAPA JOHN'S NEW CEO
In spite of the exciting menu news, public demand for Szechuan sauce has apparently not been satiated, either.
FOLLOW US ON FACEBOOK FOR MORE FOX LIFESTYLE NEWS