McDonald's accepting Snapchat 'Snaplications' to lure millennial employees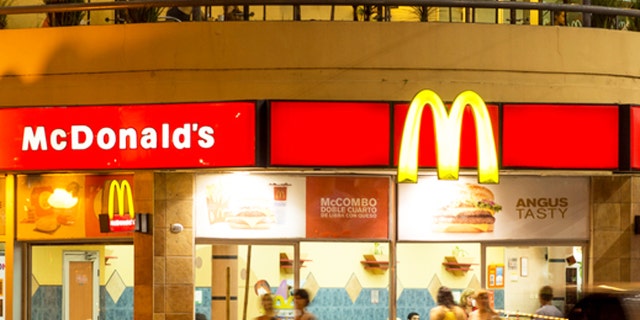 NEWYou can now listen to Fox News articles!
McDonald's has turned to Snapchat in a bid to attract tech-savvy millennials to its workforce — and they're dishing out some clever puns in the process.
The company announced earlier this week that they're looking to hire 250,000 new employees this summer, many of whom will hopefully apply via their new "Snaplication" process on Snapchat, which debuted Tuesday.
A similar tactic has been used by McDonalds in the past, but not yet in the United States: In April, McDonald's of Australia partered with Snapchat in order to attract potential employees. In that particular case, however, users were encouraged to make 10-second video clips before they were allowed to procure an application.
YOU CAN APPLY TO WORK AT MCDONALD'S VIA SNAPCHAT … IN AUSTRALIA
In the new process, McDonald's is simply promoting a series of short "Snaplication" videos, each featuring a young McDonald's employee discussing their job. Presumably hoping that viewers will be intrigued by the clips, McDonald's is then encouraging potential applicants to "swipe up" on the Snapchat post, which will direct them to the company's career website.
According to the Chicago Tribune, McDonald's says they're hoping to attract workers between the ages of 16 through 24 — a demographic that already makes up a large chunk of its workforce. The company might be on the right track, too: A ComScore study referenced by the American Marketing Association estimates that roughly 48 percent of Snapchat users were between the ages of 18 and 24.
THE WEIRDEST MCDONALD'S LOCATIONS IN THE WORLD
McDonald's has also taken to Twitter to announce its new hiring process, and also to get in front of its targeted millennial work force.
"As we see the younger generations seeking out their first jobs, we want to make them aware of the great opportunities available at McDonald's," said Jez Langhorn, Senior Director in Human Resources of McDonald's USA, in a press release. "Especially considering we're committed to being America's best first job."
FOLLOW US ON FACEBOOK FOR MORE FOX LIFESTYLE NEWS
Per CNN Money, the Bureau of Labor Statistics reports a spike in the numbers of 18-24 year olds seeking employment when schools let out.