Massachusetts governor applauded, mocked for taking tequila shot on St. Patrick's Day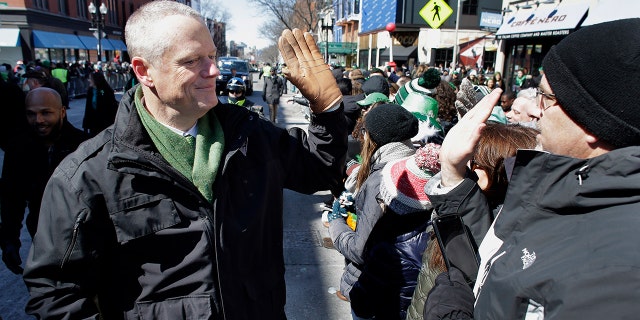 Massachusetts Governor Charlie Baker is earning himself some fans — and taking a bit of good-natured flak — after video emerged of him downing a tequila shot on St. Patrick's Day.
On Saturday, Baker was spotted by Twitter user Becca Ruesch at the L Street Tavern in South Boston, where she filmed him downing a drink and sucking on a lime wedge behind the bar.
THE TRICK TO MAKING ANY WINE TASTE A LITTLE BETTER
"This just in: Charlie Baker, the Governor of Massachusetts, is taking shots with the locals in Southie," wrote Ruesch.
Comments soon began pouring in on Ruesch's post, many of which lauded the Republican governor for being a "man of the people."
Others seemed to question his choice of drinking tequila on St. Patrick's Day rather than an authentic Irish whiskey, though most weren't too bothered.
5 ST. PADDY'S DAY COCKTAILS THAT DON'T CALL FOR WHISKEY
The media and Baker's fellow politicians, however, weren't so forgiving.
The following day, at the city's annual South Boston St. Patrick's Day Breakfast — which Baker attended — City Councilor Michael Flaherty joked that the Republican governor was "bar-hopping" so hard that he began "Irish step-dancing in the middle of the street" and later added that Baker's behavior was "bad news for Democrats, particularly his gubernatorial challengers from the Democratic side. Because, um, he's acting like a Kennedy," The Boston Globe reported.
The Globe too got in on the fun, ribbing the governor for his choice of drink, or as they wrote: "Yes, tequila, with a lime — not Irish whiskey — on St. Patrick's Day."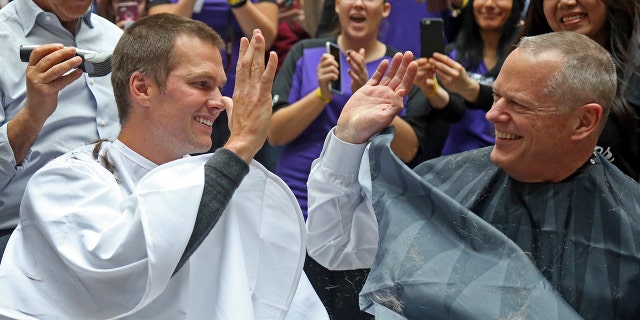 Baker himself later took the dais to reiterate that he was "simply doing what everybody else does in South Boston on St. Patrick's Day weekend … pounding back a shot."
FOLLOW US ON FACEBOOK FOR MORE FOX LIFESTYLE NEWS
Baker, who took office in Jan. 2015, has regularly enjoyed high approval ratings; multiple polls, including one as recent as Feb. 2018, have determined him to be the "most popular" governor in America, boasting somewhere between 69 and 74 percent approval ratings in his state.