Martha Stewart and Snoop Dogg will co-host a cooking show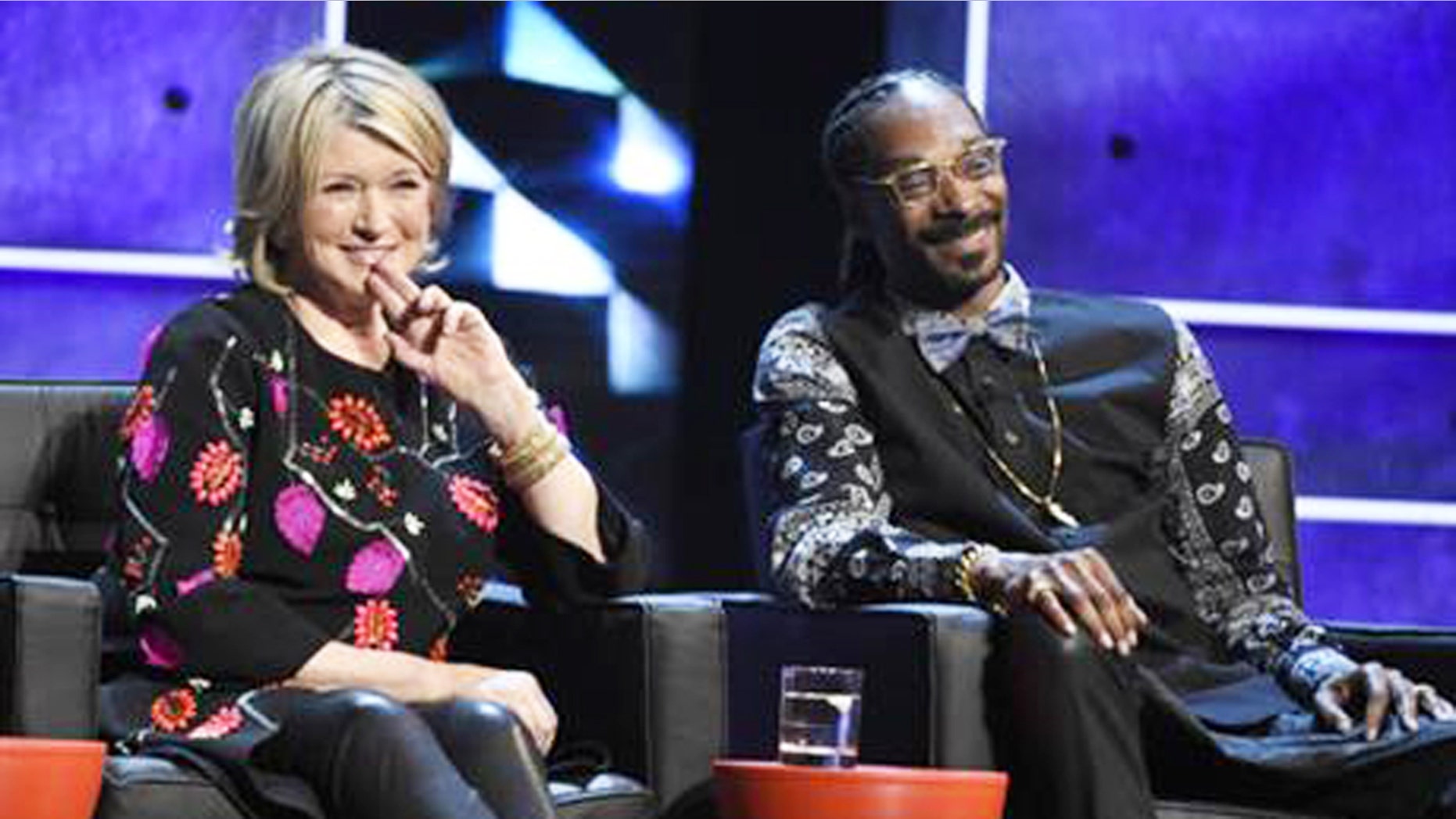 Why would Snoop Dogg — one of hip-hop's most iconic stars — team up with legendary crafting and hosting guru Martha Stewart? Fo' giggles.
VH1 has announced a new series starting this fall called "Martha and Snoop's Dinner Party" featuring the unlikely friends cooking, chatting, and hosting dinner parties with surprise celebrity guests, Variety Magazine reported.
"My homegirl, Martha and I have a special bond that goes back. We're gonna be cooking, drinking and having a good time with our exclusive friends," Snoop Dogg said in a statement. "Can't wait for you to see how we roll together!"
More from The Daily Meal
Martha Stewart's Show Ending After This Season
Watch Martha Stewart Take a Vodka Shot
Martha Stewart Wants to Star in 'Avengers' and More News
Snoop Dogg, Kate Upton Sing About Hot Pockets, Obviously
Snoop Dogg Finds Out How Hot Dogs Get Mizzade
Martha elaborated, "At our dinner party, we will exemplify America's fascination with food, entertaining and celebrity." She said the show "will redesign the traditional food competition shows in a new, different and very funny way."
Snoop Dogg previously appeared on Martha Stewart's TV show, where he taught the audience his secret to the perfect mashed potatoes, and both appeared on the $100,000 Pyramid gameshow.
Love celebs and food? Check out Battle of Celebrity 'Foodies'