Mario Batali cut from ABC's 'The Chew'
Famed chef Mario Batali has been fired from ABC's "The Chew" following numerous allegations of sexual misconduct.
"Upon completing its review into the allegations made against Mario Batali, ABC has terminated its relationship with him and he will no longer appear," an ABC spokesperson wrote in a post on the show's Facebook page.
"While we remain unaware of any type of inappropriate behavior involving him and anyone affiliated with our show, ABC takes matters like this very seriously as we are committed to a safe work environment and his past behavior violates our standards of conduct," the statement read.
Batali, 57, has been accused of sexual harassment by multiple women — employees and a fellow chef — who have alleged the chef grabbed and groped them, both in the workplace and elsewhere.
Because of the allegations, Batali had previously been asked to temporarily leave "The Chew." A revival of Batali's "Molto Mario" series on the Food Network was also put "on hold."
MARIO BATALI ONCE SAID A 'RECKONING' WAS COMING FOR SEXUAL HARASSERS IN THE RESTAURANT INDUSTRY
After allegations against the disgraced chef surfaced, he apologized in a statement and said that "the behavior described does, in fact, match up with ways I have acted."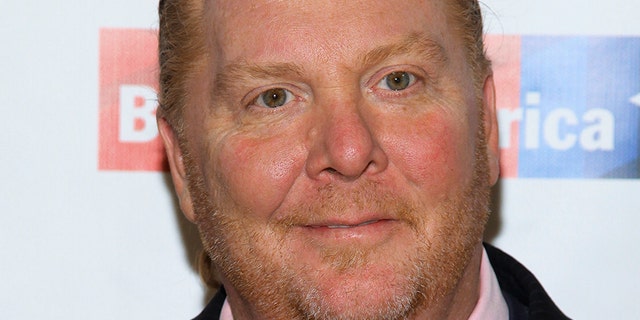 "I apologize to the people I have mistreated and hurt. Although the identities of most of the individuals mentioned in these stories have not been revealed to me, much of the behavior described does, in fact, match up with ways I have acted. That behavior was wrong and there are no excuses," Batali said.
He continued: "I take full responsibility and am deeply sorry for any pain, humiliation or discomfort I have caused to my peers, employees, customers, friends and family."
On Tuesday, remaining "The Chew" co-hosts addressed the situation with Batali, and told viewers "we take these matters very seriously," before noting that their "commitment to viewers remains the same — to deliver the entertaining show that you've come to expect."