Mango Creme: Girl Scout's new 'vitamin'-packed cookies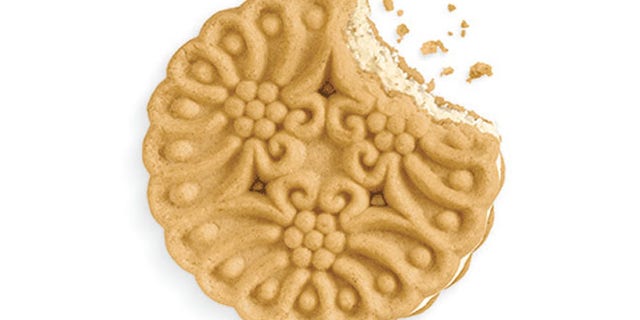 The Girl Scouts just released a new cookie to its collection -- but instead of a snack with gooey caramel or chocolate, they added a special ingredient: vitamins.
Mango Creme cookies is a vanilla and coconut sandwich-style cookie with mango-flavored filling. They call it "Mango Cremes With Nutrifusion™."
What is Nutrifusion™, you ask? Its website says it is a "product using a unique scientific process that allows for the preservation of all-natural nutrients, that when added to foods and beverages, supercharges their nutritional value."
ABC Bakers, makers of many of the legendary Girl Scout cookies, claim Mango Cremes have all the nutrient benefits of eating cranberries, pomegranates, oranges, grapes, and strawberries. They're also touted as having 15 percent RDI (reference daily intake) of Vitamin B1 per serving and 5 percent RDI of Vitamins A, C, D, E, and B6 per serving. ABC's website also says the cookies don't contain hydrogenated oils, preservatives, and there are zero grams of trans fat per serving.
But let's not mistake these cookies for a substitute for broccoli or bananas. Three cookies (one serving) has 180 calories, 7 grams of total fat, with 4 grams of saturated fat.
While it's dreamy to think I may be able to check off some of my vitamin intake with cookies, I think I'd rather go for the Thin Mints.