Man who robbed Pizza Hut delivery driver mocked by sheriffs after getting arrested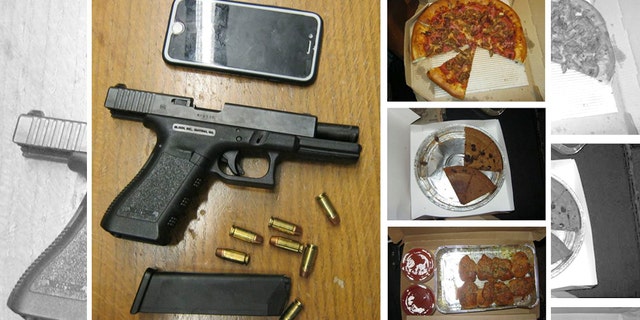 A Washington man was publicly shamed by the local sheriff's department after being arrested for armed robbery of a pizza delivery driver.
The suspect called in an $81 Pizza Hut order to an apartment complex in Tacoma. But when the driver arrived, the man and an accomplice confronted her, held a gun to her leg, and demanded their food. After she handed it over, the two fled on foot with their pizza, cookies and breadsticks, according to the social media post by the Pierce County Sheriff's Department.
SALT BAE'S NYC STEAKHOUSE MIGHT BE VIOLATING NEW YORK HEALTH CODES
Deputies were able to run the man's phone number that he used to call Pizza Hut through their system and found out he had ordered pizza a few days earlier under a different name. The police then went to the man's apartment, where they found him in custody of the phone, gun and "several Pizza Hut boxes containing half-eaten food that matched the order that was taken during the armed robbery."
In the Facebook post, the deputies offered up several pieces of advice for anyone who planned on robbing a pizza driver at gunpoint and wanted to get arrested: "use your own phone to order the pizza, call from the same number you ordered a pizza from 4 days earlier, commit the crime in your apartment complex parking lot, use a gun you stole from someone at a party, be in possession of cell phone, gun, and pizza when we come knocking on your door."
When the suspect was arrested, he told the police officers he "made a stupid mistake" and had "messed up his life over eighty bucks in pizza." The delivery woman provided police with the man's receipt, which totaled $81.24.
FOLLOW US ON FACEBOOK FOR MORE FOX LIFESTYLE NEWS
The 20-year-old suspect was booked in the local jail for first degree robbery and assault.