Man trashes 7-Eleven in California after clerk refuses to sell beer after 2 a.m.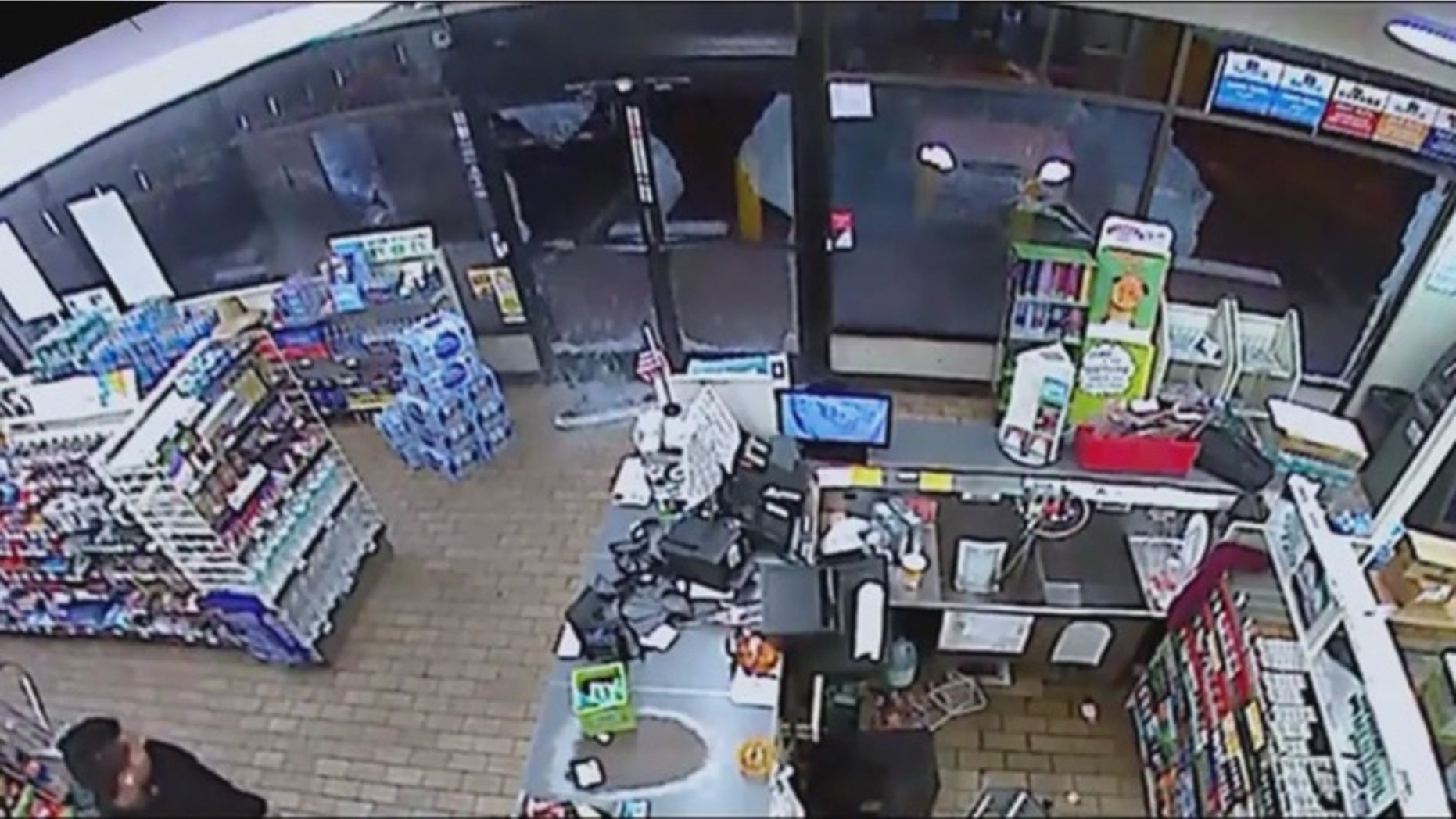 After a clerk declined to sell him beer in the middle of the night, an enraged customer trashed the front counter and smashed the windows of a 7-Eleven in California, authorities said.
Santa Ana police released surveillance video of the incident in the hopes of tracking down, according to Fox 11 Los Angeles.
The vandalism was estimated to be about $2,000, police said.
Santa Ana Police Corporal Anthony Bertagna told Fox 11 that the suspect tried to open the door of a refrigerator with beer inside at 2:30 a.m. on August 25.
Stores are not allowed to sell liquor after 2 a.m.
"So he goes to the front of the store and demands they sell him beer, and he's got money,'' Bertagna said. The video shows the man flashing cash in front of the clerks.
"They say, `No beer for you, it's against the law,''' Bertagna said.
The vandal then knocked over a display of bananas on the front counter and then, after a stick-wielding clerk chased him out the door, he smashed the store's front windows, Bertagna said.
Anyone with information on the suspect's identity is asked to contact police.