Man in stolen Stumptown Coffee Roasters truck leads police on 'slow-speed chase'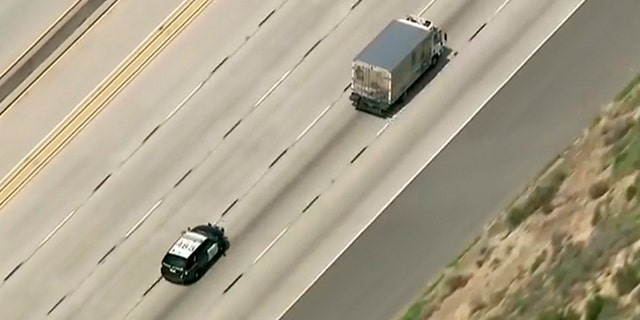 NEWYou can now listen to Fox News articles!
Some people will do anything to get their hands on good coffee.
One presumed caffeine addict was so desperate for his fix, he stole a Stumptown Coffee Roasters truck in California, leading police on a "slow-speed chase" down the highway Monday.
'HAMBURGLAR' SENTENCED TO JAIL AFTER BREAKING INTO MARYLAND MCDONALD'S
Los Angeles County Sheriff's Department began chasing the suspect in the stolen box truck in the Santa Clarita area around noon until he reached the freeway. At that point, California Highway Patrol took over the pursuit once the driver reached the 5 Freeway and the 14 Freeway, KTLA reports.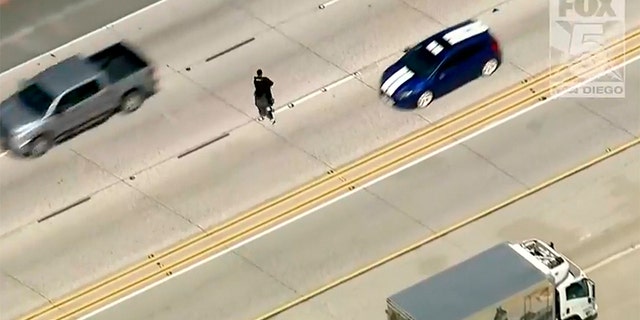 The truck eventually stopped in the middle of the freeway and the man driving the stolen vehicle got out, jumped the center divider and ran across five lanes of traffic. He continued to run from the authorities, this time on foot through the shrubbery on the side of the road, until he came to a fence and police were able to catch him and place him under arrest, according to KTLA.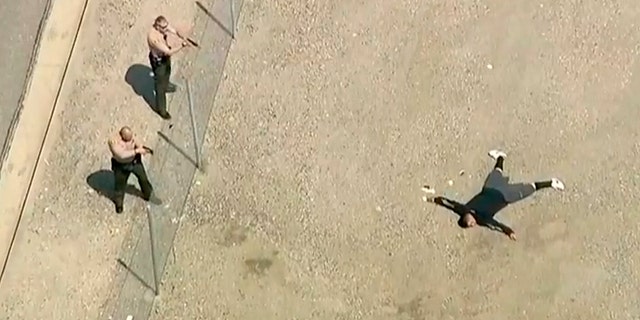 The Portland-based coffee company joked about the incident on social media. "He was busy perfecting his pour," they wrote in one tweet.
"Just another manic #Monday," they also tweeted.
On Instagram, Stumptown posted video of the chase along with a voice-over advertising the coffee company, using the footage as a new advertisement. People seemed highly amused by it, with many commenting what good publicity this was.
FOLLOW US ON FACEBOOK FOR MORE FOX LIFESTYLE NEWS
"This might be my all time favorite," one person wrote.
"Some people need their coffee faster than others," another person commented.
"Y'all played this so well," someone else added.