Man in Domino's uniform caught stocking up on wings, frozen foods at Aldi market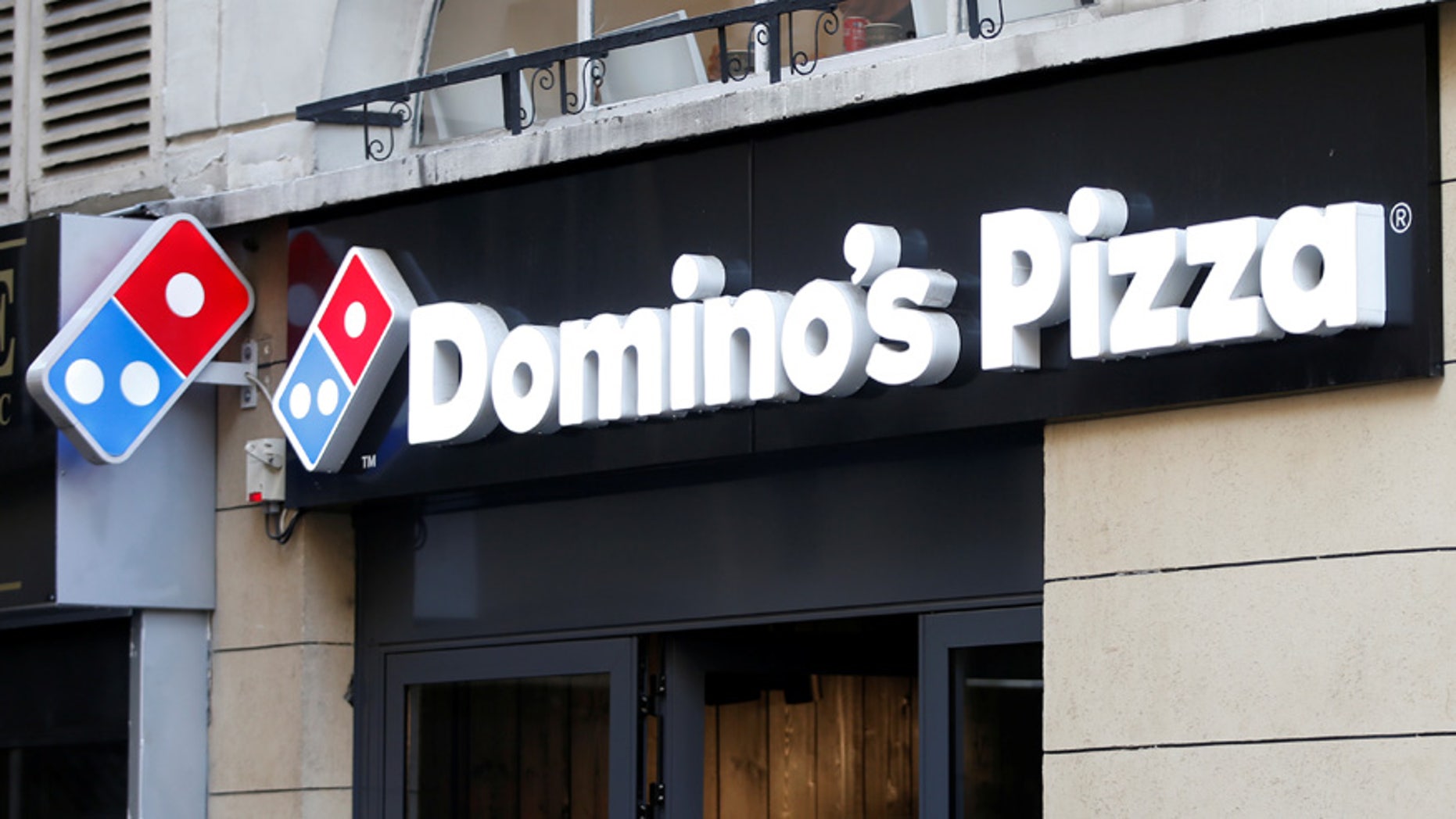 A man wearing what appeared to be a Domino's Pizza worker uniform was allegedly caught stocking up on food for his franchise location at an Aldi grocery store in the U.K.
A shopper named Caroline Foskett spotted the man on Friday during his shopping trip to the Aldi in Dartford, Kent, and photographed him piling frozen chicken wings, frozen chicken strips and pre-made buckets of coleslaw into his cart.
WHOLE FOODS INTRODUCES 'PRODUCE BUTCHER' IN NYC
The incident comes less than two weeks after a different man in a Domino's uniform was allegedly caught stocking up on frozen potato wedges at an Asda supermarket in the U.K.
"I just couldn't believe it when I saw him with a trolley full of frozen chicken — especially after the photo of the Domino's staff member stocking up on wedges last week," Foskett told Metro.co.uk.
According to Foskett, the man had loaded his cart with at least eight or nine boxes of both chicken wings and chicken strips, as well as six or seven tubs of coleslaw.
She also claims he was "awkwardly wandering up and down the aisles" as he waited on an Aldi associate to re-stock the freezer with more chicken.
"He certainly looked a bit sheepish, like he was trying to be very discreet," added Foskett, "but if he was going to do that, he could at least take off his uniform."
FOR THE LATEST FOOD & DRINK FEATURES, FOLLOW FOX LIFESTYLE ON FACEBOOK 
While a spokesman for Domino's told Metro.co.uk that "franchisees are not authorized to buy food items from outside sources," the company says their investigation into this incident "suggest[s] this is a colleague carrying out a personal grocery shop," as evidenced by the water bottles and other non-restaurant items the man was photographed purchasing.
Foskett remained unconvinced. "No one needs that much chicken for themselves," she told Metro.co.uk.