Man arrested at McDonald's for threatening customers with stun gun, yelling 'get out of my country'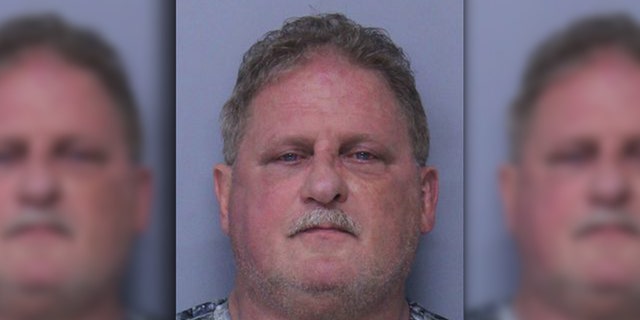 NEWYou can now listen to Fox News articles!
A Florida man was arrested for allegedly threatening and assaulting a group of men eating at McDonald's Wednesday morning.
The St. Johns County Sheriff's Office were called to the Florida McDonald's around 2:20 am Wednesday morning over reports that John Smith, 60, was telling a group of men "get out of my country, you don't deserve to eat here," and trying to shock one with a stun gun.
WOMAN SHOCKS 64-YEAR-OLD MAN WITH STUN GUN AT MCDONALD'S, POLICE SAY
When deputies arrived, Smith reportedly told them, "I am American and the guys by the vehicles were making [a] ruckus so I told them to get out of here and one of them pulled a gun and they left in a red vehicle," Fox 30 reported.
According to the police report, the men Smith was yelling at told authorities they were eating in the parking lot when Smith confronted them, yelling "get the [expletive] out of here, you don't deserve American food," Fox 30 reported.
The men said they tried to leave in their car, but Smith pulled out a stun gun and placed it inside their car window. One of the victims said they had to move their face to avoid getting shocked, according to Fox 30.
Smith admitted to the police that he had a "zapper" in his pocket, Fox 30 reported. Smith smelled of alcohol and was slurring his words, deputies said.
The victim was able to back up his car during the attempted assault, but hit a pole and damaged his vehicle.
The McDonald's manager confirmed to police that they saw Smith approach the victim's vehicle and reach inside with the stun gun.
FOLLOW US ON FACEBOOK FOR MORE FOX LIFESTYLE NEWS
Smith was evaluated by medics for shortness of breath before being placed in the police car. In the car, deputies said in the report they heard Smith say, "They killed my son." Smith continued to say his "son died in Afghanistan while in combat with the Marine Corps," Fox 30 reported.
Smith was charged with aggravated assault, burglary and trespassing.