'Love' granola bakery cited for 'insanitary conditions'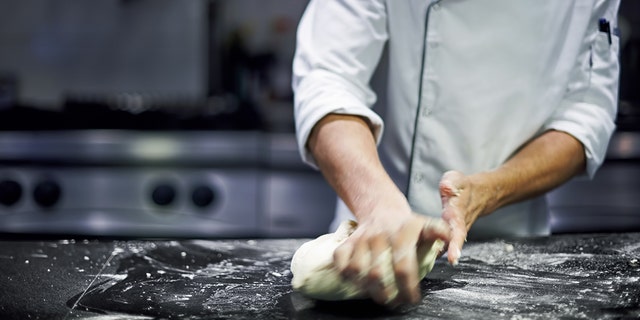 They say food tastes better if you put a little love into preparing it, but the Massachusetts bakery that was chastised for listing "love" as an ingredient evidently has more serious issues than labeling on its hands.
COFFEE AND BREAD IS NOT BREAKFAST, GERMAN COURT RULES
The Nashoba Brook Bakery in Concord made headlines on Oct. 4 for questionably listing "love" as an element of its granola, attention is now shifting towards the rest of the FDA's issues with the bakery: its "insanitary conditions."
During a recent inspection, Food and Drug Administration agents found dirty ceiling vents and sprinklers directly above foods, gaping holes in the floor and ceiling, and unkempt cooking equipment, all topped off with a doughy residue shrouding counters, shelves, and production surfaces, notes Ars Technica, per the FDA's report.
VICTORIA BECKHAM'S AFTER SCHOOL SNACK FOR HER CHILDREN IS INCREDIBLY HEALTHY
Further, during the check, an FDA inspector spotted five flies in the "ready to eat" section, as well as a "1-inch long crawling insect" beneath a batch of pastries.
All "love"-based misnomering jokes aside, the regulatory body ruled that the bakery has 15 days to bring itself up to code.
Nashoba's Chief Executive Officer John Gates had earlier clapped back in defense of the "love" ingredient, telling Bloomberg that the FDA's "silly" ruling felt "just felt so George Orwell." The FDA, meanwhile, responded to the site by saying the "love" labeling debate is "not among the agency's top concerns" with the bakery.
FOLLOW US ON FACEBOOK FOR MORE FOX LIFESTYLE NEWS