Louisiana cafe holds contest to rename Cronut-like pastry after creator complains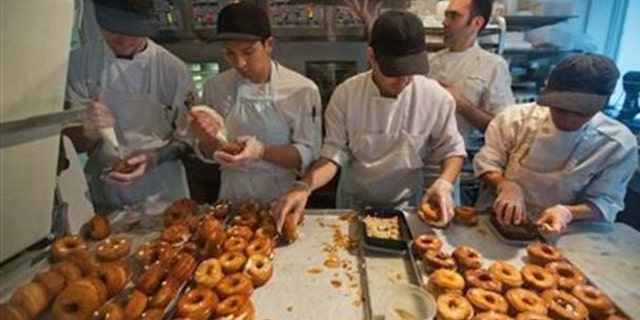 A northwest Louisiana restaurant's croissant-doughnut hybrid is getting a new name -- Juggernut, Highlander or Steve.
Lizz Bowen and her husband, Scott Roebuck, got a cease-and-desist letter last week from Cronut creator Dominique Ansel, owner of Dominique Ansel Bakery in New York City. He told them not to use any variation of his trademarked name at Sevendipity Cafe in Shreveport's Highland neighborhood.
Bowen told The Times she's thrilled that Ansel knows about her variation of the pastry, which is similar in appearance to a doughnut but with flaky layers like a croissant. But she's baffled that he cares what she does in Shreveport.
Her pastry's former name was pronounced like Cronut but used a hyphen and spelled the first syllable c-r-e-a-u-x.
A name-the-pastry contest on the restaurant's Facebook site drew dozens of names including Fais-do-donut and 7Nut. The finalists -- Juggernut, Highlander and Steve -- were posted on the shop's Facebook page late Sunday.
The winner will get a whatever-it-turns-out-to-be every day for a year.