Lawsuit claims leading almond milk brand contains almost no almonds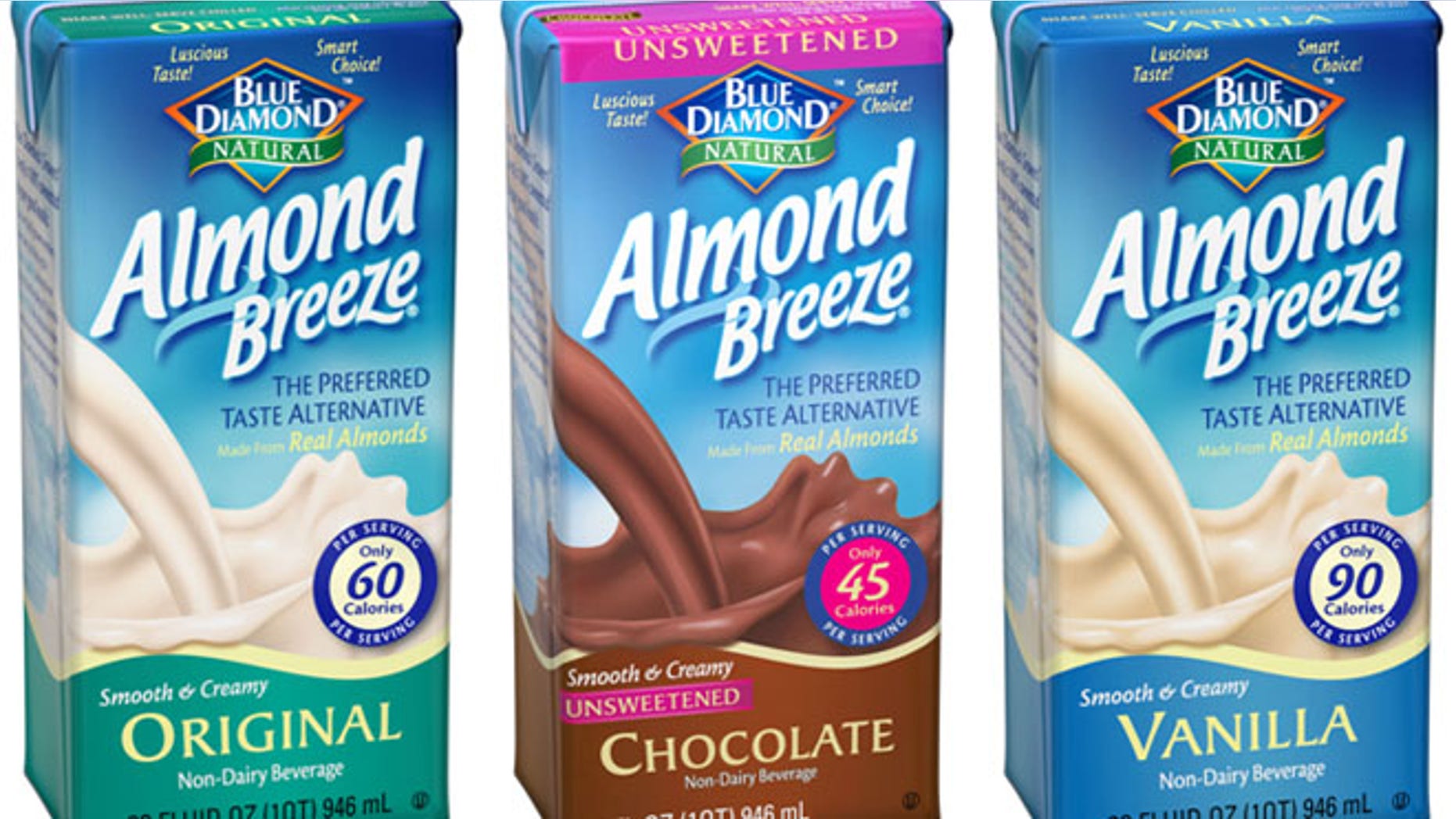 The label on Almond Breeze milk says "made with real almonds," which is true. It just doesn't say how many almonds, and a class-action lawsuit filed in New York on July 14 alleges that they account for only 2% per carton, reports Food Navigator.
The rest is water, sugar, sunflower lecithin, and carrageenan, the latter a thickener. The suit claims that maker Blue Diamond is duping people into thinking the milk, one of the leading brands, is chock full of almonds.
The plaintiffs are seeking $5 million in damages over what they call false advertising. No word yet from Blue Diamond. Food Navigator points out that the suit doesn't declare precisely what the proper percentage should be, but it does note that Internet research on almond milk recipes returned a loose standard of one part almonds to three or four parts water; that would be 25% to 33%.
What could be "troublesome to Blue Diamond, as the case winds its way down the road, is a graphic on the side of the carton which shows two outstretched hands, cupped together, and holding an overflowing supply of almonds," observes a post at Forbes, which says the suit raises "bona fide questions." At Mother Jones, a blogger takes notes of the huge amounts of water necessary to grow almonds in the first place: "Water-wasting and now potentially deceptive, if you needed one more reason to lay off the almond milk, here it is." (The next hot milk trend may involve a different nut.)
This article originally appeared on Newser: Lawsuit: Almond Milk Has Almost No Almonds in It
More From Newser